So, why is it called double cash? Well, this card allows users to enjoy numerous benefits. But the most striking one is 1% plus another 1% cashback reward given after making purchases. As a result, it is one of the most sought-after credit cards by Citi.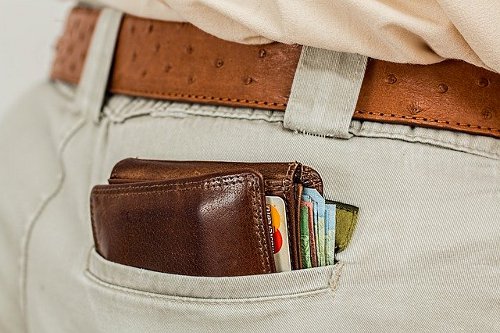 Many people have been trying to apply for it, but they are declined when they do not meet the minimum criteria. Up until now, some could not decipher why they were not approved to get this card, especially students working on a part-time basis. So, how do people get approved for this card? Here are the insights.
Minimum Age and Citizenship
The minimum age to apply for this card is 19 years old, and you must be a citizen of the USA. This means that you will have to produce an identification document to prove these things. This lender is lenient enough to accept official documents that prove age and citizenship like a national social security card, driver's license or USA passport among others. The documentation is attached during the application.
High Credit Score Increases the Chances
According to experts at Boostcredit101, a website that helps individuals and companies to improve their credit scores, you have no option other than to have a great score to get this card. There is no minimum per se, but you can be sure that Citi will dig into your credit report.
The best thing is to work on improving this three-digit figure to the best level possible before completing the application. If you are not sure about this, talk to an expert who will give you tips such as how to buy tradelines and negotiate with banks for better loan repayments. Eventually, you will have a compelling credit score to apply for the Citi Double Cash Card.
Consistent Monthly Income
Citi does not have a minimum monthly amount set, but they will assess each case. However, they insist that applicants must have a consistent income as proof that they will repay the credit card balance without a strain.
The amount a person is earning will determine the credit limit, which can be adjusted over time. With this, a pay slip or bank statement document is necessary before the approval. If you bank or get paid through this bank, this process will be easy and straightforward.
Understanding the Benefits
After getting to know the basic requirements for this card, it is worth knowing some other benefits in addition to the 1% + 1% cashback on purchases that are made. They also ensure that users are protected from fraud and other malicious activities. With no restrictions or annual fees, this credit card joins the list of the best and most beneficial in the USA. Lastly, you can rely on 24-hour customer service.
Conclusion
The Citi Double Cash Card credit card is open to American citizens who are interested in enjoying the benefits we have mentioned above. However, one has to check the qualifications and work on them before applying. When everything is as needed, you will be adding this card to your wallet.