Having Manila as the capital city, Philippines' affinity is quite evident from its film culture, fast food and music. In addition to this, the Philippines attracts foreigners from all across the globe not only in terms of its mesmerizing beauty but also in terms of its good quality of education. To your surprise, the Philippines has some of the finest medical universities, especially in terms of year of establishment. You see, like wine, Universities are considered to get better with age. For instance: the university of Santo Tomas was founded in the year 1611 and that makes it irresistible to relevant students.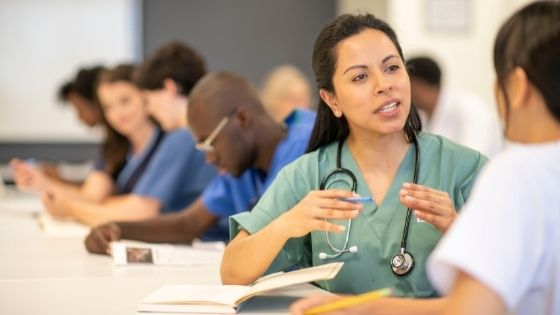 At the very outset, however, you should be warned that the Medical education in the Philippines, though good in a lot of ways as mentioned below, has a major glitch that you simply can't overlook. You must do proper research and understand the issues that exist and then opt for doing MD in the Philippines.
A beautiful country with a tropical climate and world class beaches, the Philippines is simply breathtaking. It is a sovereign state located in Southeast Asia with a wide array of different cultures and communities.
As aforementioned, the Philippines is a renowned hub particularly in the field of medicine and therefore the students who carry their medical education here have a wider vision. Especially the students who pursue their medical education from here have better chances of employment as compared to other countries. Associated with a global exposure you also have ample opportunities to travel the world, during and after your medical education from the Philippines.
Indeed, it's a very feasible destination with economical living expenses with respect to Philippines MBBS fees for Indian students. In fact, the fees for your medical course are quite affordable as compared to the private medical colleges in India.
Moreover, the country of Philippines is well-connected with the outside world and has 3 international airports namely in Cebu, Manila and Davao (major cities). It also has all kinds of public transport facilities like taxis, buses, metros, etc. and all of these are easily accessible. Landing to the food, the Indian food can be found at ease (both North Indian food and south Indian food). With Moksh, Indian food is not at all a problem, be it Philippines or anywhere else. Particularly speaking about the best medical colleges in Philippines, Moksh sends you to, are all associated with Indian mess within the university campus and also has private hostels with Indian mess.
Below are the top universities in Philippines for pursuing MBBS:
University of perpetual help
AMA school of medicine
Our lady of Fatima university
U V Gullas College of Medicine
Emilio Aguinaldo college of medicine
Davao Medical school foundation
When we speak about the Philippines, it is not only safe but is also a female dominated country. Ruled by women, the 60% population of the Philippines comprises females. Secure place for both girls and boys, you'll find a country-friendly environment during your course of MBBS in Philippines. The best part is the international students and locals are all treated alike because foreigners feel relaxed and concentrate better.
The Philippines is the third largest English speaking country of the world and this makes it a preferable choice for medicine. Since the mode of instruction at most of the prominent medical institutes is English, Indian students can consider MBBS in the Philippines as an option. But like mentioned before, a thorough research regarding the admission procedure is absolutely compulsory.