Traveling comes in all different forms. There are city breaks for the culture vultures, island getaways for the beach bums, ski trips for the adrenaline junkies, and luxury resorts and cruises for those who just want to relax. If you're a traveler with a sense of adventure, however, then a camper van excursion might be exactly what you're looking for.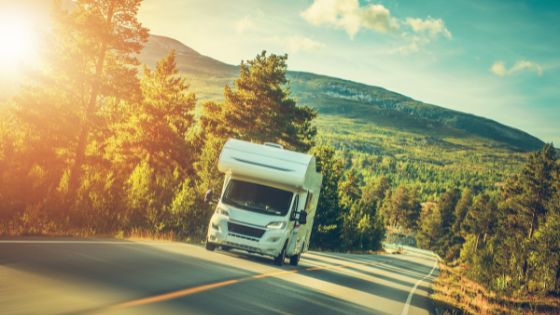 Hitting the road in your own mini home on wheels is a wonderful way to explore more of the world, learn something about yourself, and enjoy greater freedom as you travel. Here's why it should be at the top of every adventurous traveler's vacation bucket list.
You Can Be Spontaneous
When you're traveling in a camper van, you have the ultimate flexibility to go wherever you want, whenever you want. Spot an interesting location when you're on the road? Stop off and check it out. Hear a top recommendation from another traveler? Follow up on it. Fall in love with a specific locale? Extend your stay there. Your itinerary is entirely up to you. Of course, some aspects of van life require a little planning, such as booking campsites or finding other areas that you're allowed to park in overnight, but in general, you have absolute freedom to be spontaneous with your travels and go where the wind takes you. This also makes it easy to visit lots of different locations during one trip if that's what you enjoy, as you can park up in a new place every day if you prefer.
You Can Get Off the Beaten Tourist Track
In many places, a lot of beautiful locations and interesting sites are located far from the well-trodden tourist track. This is often because there are no major cities nearby or the public transport is minimal and tricky to navigate. When you opt for campervan hire, this is no longer a problem. You can drive to that hidden beach, isolated lake, lonely mountain, or peaceful town, and explore the parts of a country that normally only locals get to see. This is a fantastic way to truly get beneath the surface of a destination, from eating at tiny independent restaurants to having a drink at a local pub in the middle of nowhere.
You Can Lose Yourself in Nature
One of the biggest attractions of traveling in a camper van is the opportunity it gives you to truly immerse yourself in nature. Many of the world's most beautiful hiking trails, mountains, rivers, lakes, and forests are far from bus stops and train stations, which means that driving is the only way to explore them. Having a camper van gives you the freedom to park up in the great outdoors and spend as much time there as you want, with no need to rush back to a hotel. Fancy waking up to the sound of a rushing river? Surfing the waves first thing in the morning? How about gazing up at a sky strewn with stars as you enjoy a nightcap? All these adventures and more are open to you when you opt for a camper van vacation.