When you think about it, have you ever met anyone who has not heard of The Rolling Stones? Probably not one single person, right?
That's because The Rolling Stones are synonymous with great rock 'n roll. They have turned out hot album after hot album. They have provided us with iconic hits and classic staples in any summertime playlist. They have an appeal that speaks to all age groups and a sound that a good amount of people absolutely love.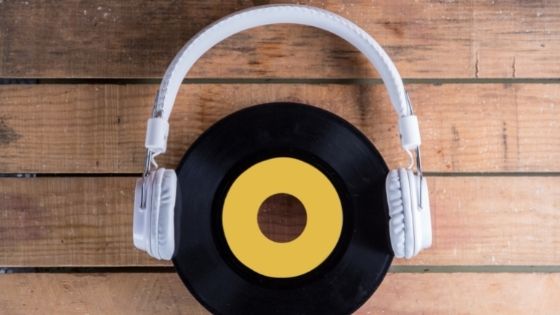 Simply put, it's easy to see why this rock band has withstood the test of time and had a stronghold on music for multiple decades and generations of people.
It's no secret that rock bands like this just sound better on vinyl. There's something about the vibe that just can't be picked up through the streaming service on your smartphone. Listening to an album on vinyl is an experience. And The Rolling Stones albums are a prime example of this.
Whether on vinyl, CD, MP3, or live at concerts, this globally revered band has been inspiring music fans, both young and old, throughout the generations – many of whom this legendary group has influenced to become musicians themselves. From learning the drums and beginner bass guitar to picking up their first Fender or even taking up singing lessons to become next-gen rockstars, Rolling Stones has inspired fans worldwide to indulge in music in various forms – from listening and rocking out to learning and creating tunes.
Whatever the case, no matter if you're a musician or a listener, it's easier than ever to get all of your favorite Rolling Stones albums delivered right to your door, thanks to today's internet access. With that in mind, here are five of the greatest Rolling Stones albums that you can find online today.
1. Goats Head Soup
This beloved album of the bad, released originally in 1973, can be found online today in a new, remastered 2020 edition.
The new version features three previously unreleased tracks: All The Rage, Scarlet, and Criss Cross.
The title of this album was actually inspired by its Jamaican roots as a nod to the place where most of this album was recorded. It features hits like 100 Years Ago and Heartbreaker, which is regarded by many as one of the band's most underrated songs.
2. A Bigger Bang
One of the newer albums produced by the Stones, A Bigger Bang was first released in 2005.
This album is mainly centered around Keith Richards' guitar and Charlie Watts' drums. After some deviation in albums prior to this one, The Rolling Stones seem to tap back into their roots. This creates an unapologetically genuine, 100% Rolling Stones album that proves the band will always be among the greats.
3. Exile on Main Street
If you don't have it already, you need to run, not walk, to your laptop and order the rolling stones exile on main street vinyl.
The tenth UK studio album released by the band back in 1972 (as well as the 12th in the US) began recording in 1969. Those years of work really paid off since the album contains some of the most-performed hits produced by the band to date.
Classics like Happy, Tumbling Dice and Sweet Virginia are all gifts given to music in this iconic album. It's considered by many to be one of the greatest albums in rock 'n roll history.
4. Bridges to Babylon
Relased in 1997, Bridges to Babylon featured many guest star appearances and notable producers.
This album included the singles Saint of Me, Out of Control, and the top 40 hit Anybody Seen My Baby?
5. Some Girls
Some Girls was released in 1978 in the midst of the disco craze. In response to the rise in popularity of disco, the band incorporated influence by dance music, making the album topical and perfect for the time.
It also featured a little bit of blues influence through the use of a harmonica in the title song and Miss You.
Get Them All in One Place
If you're looking to add these five amazing Rolling Stones albums to your collection, you can get all these vinyls and more right on the internet.