You may be an owner of a Chinese smartphone such as Redmi, Oppo, Vivo, Realme and others. Yes, Redmi leads the Indian smartphone market with around 25% market share, followed by Vivo at 11% and Oppo at 8%. Overall, the total market share of Chinese smartphone makers in India stands at 40-50%.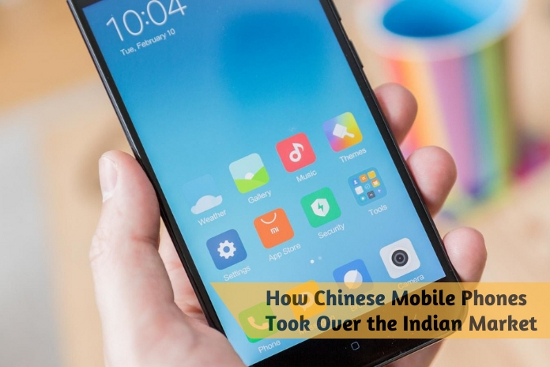 Redmi, Vivo, Oppo and Realme are launching phones after phones in India that are becoming overnight successes. Thus, have you ever wondered what led to the influx and emergence of Chinese smartphones in India? Read on and know more!
1) Chinese smartphone makers focused on consumer demands
Chinese smartphones emphasized on launching world-class smartphones with customization as preferred by Indian customers. As a result, it helped them stay one step ahead of the competition. Oppo came with Moonlight selfies and other selfie series phones at affordable costs. Vivo also focused on offering higher camera specs.
2) Chinese smartphone companies provided more features for lower prices
Chinese smartphones also surged in India as it could offer exemplary features at lower prices. Thus, it helped these brands to outdo established players gradually as now users could access more features in a better phone at a much lower price.
3) Make in India initiative
When Chinese smartphone markers ventured into India in 2014, the phones were a bit costly as they had to be imported from China. Not any more, Chinese smartphone players could reduce the prices of mobile phones by assembling phones in India.
They took enrolled under the Indian Government's initiative 'Make in India' to assemble and manufacture affordable phones.
4) Sponsoring renowned events like IPL and cricket team kit sponsoring
Vivo sponsored a top event in India such as Indian Premier League (IPL) and Oppo also sponsored Indian Cricket Team's kit. The winning of sponsorship rights by Oppo and Vivo took them to the next level and gave a quick boost to their popularity.
People now began to know about these brands, and it helped them reach even remotest areas. Overall, it led to an increase in brand value and awareness.
5) The launch of offline stores
Vivo and Oppo were the first of the Chinese smartphone companies to launch their offline stores in India. These brands ensured that quality and affordable line of Vivo and Oppo phones were available to customers once they walk into an offline store.
It helped them grab a huge offline market share. Redmi has recently launched its offline stores in almost all district headquarters in India.
Best phone under 10000 to buy across brands:
1) Vivo Y91
The phone is everyone's dream as it offers quality features at an affordable cost. This Vivo flagship is now one of the best Vivo phones under 10000 that you can buy in India. Have a look at the features:
3 GB RAM + 32 GB ROM, expandable up to 256 GB
6.22-inch HD+ DewDrop display
13MP + 2MP dual rear camera
8MP front camera
Qualcomm Snapdragon 439 processor
4030mAh battery
This phone is priced at around Rs.10,000 in India.
2) Redmi Y3
Redmi Y3 is one of the best phones under the budget category with AI camera capabilities. You need to have a look at the features to know more:
3 GB RAM + 32 GB ROM, expandable up to 512 GB
6.26-inch HD+ DotNotch display
12MP + 2MP dual rear camera
32MP front camera
Qualcomm Snapdragon 632 processor
4000mAh battery
You can buy this Redmi mobile at around Rs.9,300 in India.
3) Oppo A5s
Oppo A5s is a smartphone that comes equipped with AI capacities so that you can enjoy better management of your battery consumption. It is one of the most popular and featured oppo phone under 10000 which is available both offline and online. The demand for this flagship smartphone has always increased with the passage of time and the feedback of customers is also positive about this smartphone.
Here are the cool specs of this phone:
1. 3 GB RAM + 32 GB ROM, expandable up to 256 GB
6.2 inch HD+ DewDrop display
13MP + 2MP dual rear camera
8MP front camera
MediaTek MT6765 processor
4230mAh battery
You can make this phone yours at around Rs.10,000 in India.
If you have decided to buy any of these excellent phones without paying for them at once, then you can spread the phone cost over a tenor and pay only fixed EMIs. The facility is available on the Bajaj Finserv EMI Network.