It is no longer a benefit that just professional developers will enjoy building beautiful products, customizing sites, and making money from them while sitting at home. WordPress is a great CMS platform that allows us to launch a blog.
I would like to guide everyone in this article to make the best use of it.
Creating a blog for your niche is not a difficult task. There are some essential steps you should follow.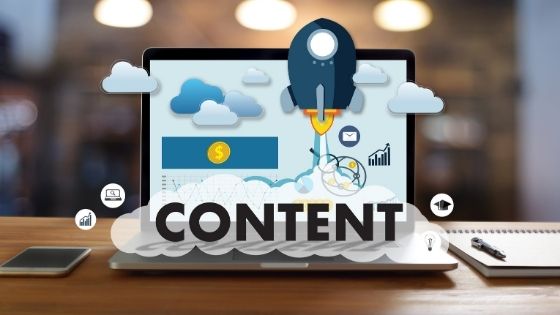 Choose the right name For Blog
Have you got the name already?
By far, the most significant aspect of your Blog is the name. It is designed to be easy to remember and also to reflect the Blog's main content each time.
If you choose the exact match domain or blog name, then there are more chances it will turn into a brand name later. So be careful while choosing it.
Your blog name should be relevant and attractive. For the audience or users to remember your site in the future is essential. For example, SearchEnginejournal.com name is easy to remember for users as it includes topic related phrases. Be smart while choosing a blog name.
Even so, try not to get too hung-up on just one word.
An SEO website, for example, doesn't have the exact word 'Search Engine Optimization in it. The words "Search," "Engine," or "Blog optimization" will let users know and understand what your blog is.
Get Your Blog Online
Since you've selected a name, it's time for your Blog to go online.
There are two essential things for you to blog up and to run. A web hosting and CMS known as software for blogging.
The best part is usually that these come packed together.
A web hosting is a server or business which stores all important files for your website anytime. When users type your blog name, i.e., abc.com, it sends them your users to the website. To have a website online 24/7, you must host your web.
To create your Blog, you will need to have the software. WordPress is a popular CMS for creating blogs. It provides you with complete customization options for your website.
Buy Hosting
As I mentioned earlier, you must host your website before starting a Blog as there are thousands of web hosting companies on the internet. But these hosting services are not the same at all.
There are even free hosting providers, but you'll be much better off spending on a reliable web hosting package for $5 to $25 per month. And if you aren't sure about where to get your web hosting from, you can always visit sites like WebHostReview.net, which often highlights different hosting companies and promotions online.
We must maintain and update hosting when the Blogs start receiving thousands of thousand monthly visitors. So it is essential to have a premium WordPress hosting package, which is significant.
Install WordPress
Now we are going to start discussing the most crucial practical work.
Generally, WordPress installation on web hosting providers is the same. But it is not the same all time. However, no matter what you choose, within less time, your Blog is going to be ready and live.
A link from your hosting account to your WordPress username should be available.
Commonly, you can access your WordPress panel using site address/wp-admin or wp-login.
Then use the admin name or email and password you created when installing your hosting account details.
And then, simply put your user name and password you have created while installing WordPress on the hosting account.
Using the WordPress dashboard
WordPress dashboard is the very first lading page you see after login. It is the area where you provide various options to customize and manage your Blog.
There are customization sections from where you can install themes, plugins and do customize other settings.
Any other feature you add to the site by adding additional plugins will follow the same logic.
Customization of WordPress theme and Plugins
Now the next and exciting step is to choose themes. A theme is a collection of templates and style sheets. It is used to display the layout of your website. Also, it showcases your content, pages, and menus. There are lots of plugins and themes available free of cost on WordPress.
Install necessary WordPress plugins
Plugins are tools for WordPress. These are small programs that add additional functionality to your WordPress website. You can use them free of cost without adding any code.
Besides that, be careful not to over-do it.
The plugin adds additional features and functionality to the WordPress website. The more plugins you add, the more issues arise, such as site speed, security. Always try to maintain your site speed by installing only essential plugins.
Add Your Website's Content
Now that you finally have your blog ready. It is time to start writing content and adding it to your website. And depending on the different type of content you will be adding to your site, American Express discusses how you might be able to make money with your blog and site traffic as well.
There are some pages you want to have built before starting with posts; these are Mission, Privacy Policy, and Terms of services.
Such pages are the most valuable for users and search engines as well. But before starting monetizing the website, you need to declare your standard rules and regulations.
After doing all that, you need to write content that attracts users. Keep in mind that you must focus on the user's problems instead of writing for search engines.
Promoting Blog
Writing, Creating, and posting high-quality and attractive blog post content is not the only thing to do. After doing so, you need to spend some time promoting it, especially if you want readers to keep visiting the Blog frequently.
Make money blogging
If you make the right efforts for your blog promotion, creating excellent blog content, then now you are going to make handsome money from Blog.
Blogs can be pretty profitable, but do not assume that during the first week, or even in the first month, you're going to start making money. It could take up to six months to a year to begin to have seen a steady stream of profit.
WordPress For beginners: Does It Worth?
Yeah, big congrats! You now have a WordPress website. To feel good and pat yourself on the back, you should take a few minutes. However, your task doesn't finish if you'd like to make your website a success. You need to find a way to get people to visit your website now and then perhaps make a little profit.