Health is wealth is an old saying. And this has come to be truer than ever in the post COVID world. Having a sufficient Health insurance policy is non-negotiable now. Before Covid, just 32 percent of the population had comprehensive insurance coverage, but this number has increased to 55 percent amid one of the world's most catastrophic pandemics in recent history. According to COVID-19 figures, there has been an increase in understanding of the importance of comprehensive health insurance in the country.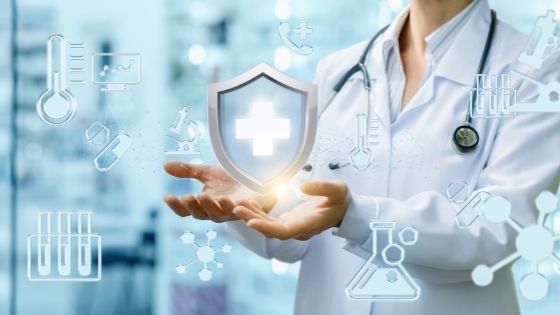 (CEO quote on rising health insurance trends) India's Insurance Regulatory and Development Authority mandated that all health insurance carriers cover COVID-19 treatment as part of their regular health insurance plan, which is one of the primary reasons for the spike in health insurance plan sales (IRDAI).
Why Should You Invest In Health Insurance?
In India, according to a number of studies, medical inflation is now running at roughly 17 percent per year, which is much higher than the overall rate of inflation. Hence, It is becoming increasingly important to select the most appropriate health insurance plan as the need for comprehensive health insurance increases.
Health insurance covers more than only illnesses and diseases, despite the fact that you are in good health at the moment. Accidents can take place any time, regardless of what one's age is or level of physical ability. In such a circumstances, having right health insurance could be really beneficial.
Tips to Choose the Right Health Insurance Policy
1. Consider the amount of coverage
You should choose a health insurance plan that covers a broad range of medical difficulties, such as pre- and post-hospitalization care, childcare and transportation fees, and illnesses for which you may be at risk in future due to your families' medical history. It's critical to ensure that your family's health insurance covers each member's needs. A little research will go a long way toward assisting you in identifying a strategy that fulfils your requirements and fits within your budget.
2. Choose the type of insurance policy:
A family floater plan can provide cover to your whole family as compared to an individual plan. Similarly, there are specially designed health insurance plans for senior citizens. Investing in a policy according to your goal is always beneficial. A family floater plan can cover your entire family at a premium lower than buying a number of individual plans.
3. Keep it economical:
In order to obtain health insurance, you must first examine your budget. Early purchase of a low-cost health insurance coverage ensures that you are properly protected and that your premiums are affordable. You can vary your insurance coverage when your salary, family size, and other circumstances change.
4. Add-Ons:
Additional features are provided by many insurance companies which can be greatly beneficial for you in the future. Consider looking at the add-ons and choosing the ones which you find useful. Ensure to pick on the important ones as add-ons can increase the amount of your health insurance premium.
5. Compare various policies:
You should compare the best health insurance policies online and choose the one fitting your needs. Comparing allows you to make an informed analysis of the health insurance plans and make a smart choice.
6. Network Hospitals:
The more network hospitals an insurer has, the more beneficial it is for you in case of an emergency. Once you've narrowed your list of potential health insurance providers, verify that your preferred doctors and hospitals are included in their network. Always opt for an insurance provider company that has a range of wide network of hospitals.
7. Claim Settlement Ratio:
A higher claim settlement ratio is representative of how many claims the insurer has successfully made. It shall give you a fair idea about the trustworthiness and get you to take your final call.
(Conclusive quote from Coverfox)
Coverfox is an online insurance provider platform. At Coverfox, you can find all kinds of insurance under one roof. Rated among the top 50 Fitnech companies of 2017 and awarded the Coolest start-up of the year 2017, Coverfox aims to ease and make the process of buying insurance online smoother for Indian citizens. To know more, visit Coverfox