The 2020 Ford Escape has a sleeker, more car-appearance instead of a bulkier SUV. This vehicle is designed to be more efficient with more space for comfort. Other appealing features include infotainment – an Apple Car Play, voice control and Android Auto capability with navigation from an 8-inch touchscreen. With such cool features to enjoy during the drive, one would not want to get out of the SUV! To keep your Ford Escape in tiptop condition and efficiency, it is important to ensure that your Ford Escape oil filters are changed regularly, which is typically every time you have the oil changed. Oil filters has a significant part and when your oil filter contains inferior quality, it may shorten the life span of your motor and cause other elements to fail also.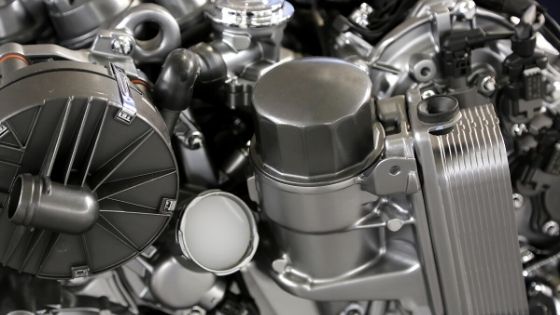 Why Is Motor Oil Important?
The right oil lubrication gives a breath of life to your vehicle's engine. Car manufacturers often suggest changing oil filters every other time you have your oil changed, which should occur every 3,000 miles or three months, whichever comes first. Regular oil changes are an important part of your vehicle maintenance to ensure that the overall health of the vehicle is good.
The main role of motor oil is to lubricate internal combustion engines. The smooth lubrication is to ensure that friction and wear on moving parts are kept to a minimal. The other essential functions of motor oil are to clean the engine from sludge and varnish, keeps engine surfaces clean, sticks foreign particles away from the engine parts, prevents rust and corrosion and cools down moving parts. The cylinder and piston have a gap that's not very smooth. This is where the motor oil acts as a gap filler and improves efficiency and performance of the engine.
Importance of the Ignition Coil
Another essential part under the hood is the ignition coil. This unsung hero of the engine is responsible for generating your car's engine spark. If there are issues with the ignition coil, it can quickly lead to engine performance issues. The majority of the time, a malfunctioning ignition coil may create several symptoms that capture the eye of the driver of a possible issue. If you are hands on with your car engine and the components inside your car, you can do an ignition coil test yourself with a multimeter. A weak or damaged ignition coil can cause engine misfires, stalling, and decreased fuel economy. A broken ignition coil will prevent your vehicle from starting and a Check Engine Light may come on. If you are a noob in your car's internal parts, just send your regular car mechanic over to have a look at your car.
The Spark Plugs Are Important Too
While you're under the hood, you may want to test the spark plugs too. Ignition coils can fail due to the heat and vibration of the engine, but the most common problem is faulty spark plugs. Faulty spark plugs or plug wires overload the ignition coils.
Whether you need motor oil, oil filter, ignition coil or other Ford Escape parts for your vehicle, you can select the best type from a wide range of choices at Auto Zone.