Sales are tipping over, and traffic is gradually declining; it looks like your website has stumbled upon something called "lack of recognition." It appears you need a helping hand with your website's marketing strategy, right?
In today's cyberworld, digital marketing is the cornerstone of a successfully running website. No matter your company or industry size, it's one of the main ways to flourish your business. Beyond the shadow of a doubt, a website is an excellent marketing tool. It portrays your business to the online world. It is a crucial digital marketing channel you can use to make sales or get more traffic. But unfortunately, your business is going through a rough patch.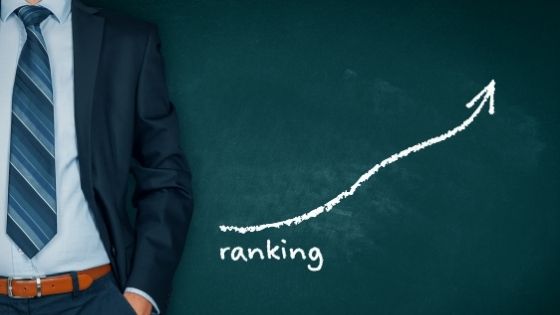 To support and improve your company's revenue, you need to have a bucket full of the best digital marketing strategies. More traffic coming to a website means more opportunities to put your value proposition among potential customers. In most industries, websites that rank in the top SERP position get more than 50% of the traffic for having bull's eye keywords.
Remarkably managed, a website marketing strategy can add whopping traffic and eventually multiply your business's end of the bargain. How does it work? Below are some of the top-class, high-end digital marketing strategies that'll knock your socks off!
1. Use An Authentic Analytics Reporter:
Analytics allows you to access detailed information about your website's traffic. Many tools exist in this category, but picking an authentic one is a jawbreaker. After all, it is about your website. It will help if you have a traffic checker that'll give you a full view of your website's performance with traffic analysis. Compare several websites' traffic information, check metrics of different domains – all of this can get done via SEMrush. Moreover, SEMrush can be an excellent addition to your "striving website's itinerary," keeping track of your traffic journey from beginning to end.
2. Stick To Being Mobile
40% of buyers consult at least one search or social channel as they shop and that 4/5 shoppers use their phones as part of their routine consuming habits. Come to think of it, this is becoming a tradition. Whether you're searching for reviews for a particular music album, checking restaurant rankings on Yelp. Or maybe merely checking if your local superstore has the item you need in stock, you're utilizing mobile phones for basic needs.
With that in mind, below are some groundbreaking ways to ensure that your mobile marketing strategy stays on core:
Promise a quickly loading website
Optimize your website for both smartphones and desktops
Make sure your contact details get pinned to a map app.
Use clickable addresses, CTAs (call to action), and phone numbers.
3. Search Engine Optimization
SEO encompasses a broad spectrum of tactics for making your website rank well in search engine results for relevant phrases and keywords. Since 93% of online know-hows start with a search engine, SEO can dramatically improve your website's quality and quantity of traffic. It's the key "survival tactic" for boosting your online business' ranking.
4. Leverage PPC
Pay-per-click ads can serve as an excellent way to drive a series of customers to your site, but they demand significant investment. As the name suggests, businesses only pay when a user clicks on the ad. Nowadays, PPC is most operative when used in tandem with some other power like content marketing. Because customers/visitors need more information than desired in an ad before they reach a point where they say, "I'm going to buy this."
Consider pursuing different audiences with unique appeals, such as promoting blog posts that address various audience needs or calling out unique value propositions.
5. Voice Search Optimization
VSO is one of the latest digital marketing strategies for websites to adopt. With voice search optimization, your website optimizes new and existing content for voice search. The purpose is to earn your website the position zero spot or featured snippet in Google search results – why, you ask?
From Amazon Echo to Siri, the multiple voice assistants use featured snippets to respond to voice searches. Therefore, if a user asks, "how can I clean my toilet?" Siri or Amazon Echo would reply with the featured snippet. Moreover, search queries differ in voice vs. text; voice search optimization is essential. If you have a small website, this strategy is even more critical. Many users rely on their mobile devices – voice search – to discover salons, hardware stores, or restaurants near them.
The ultimate aim of voice search optimization is to receive the featured snippet for keywords that attract your target business and audience. By placing for position zero, your website's visibility increases, which leads to product purchases and more leads.
6. Create First-Class Content
It may seem like a typical addition to our list, but it matters equally as the others. High-quality web content is the antonym of fluff. It presents meaningful takeaways to your audience. Your efforts to rank your website could be in vain if visitors are not well-entertained. To keep them engaged, you must add premium content that informs, entertains, inspires, and educates them.
Often, marketing campaigns get designed around a focal point of content, such as an in-depth eBook. For instance, digital marketers might create an ebook full of thought leadership and researched data. They will then build a chain of paid advertising, blog posts, and email drip messages to encourage eBook downloads. Every person who downloads the asset will enter their email address, giving the sales team treasured new leads.
7. Meta Description And Titles
We're almost there; this is the last digital marketing strategy you will need to rank your website from 0 to 100. Meta descriptions and title tags are a part of SEO that ensures a click on your website in search engines. When you design content that ranks, ranking isn't the only medal; you need to win the battle. After that, you must encourage users to visit your website with an eye-catching Meta description and title tag.
Your title should contain essential keywords and work as clickbait. Your Meta description, on the other contrary, should have a small story of your content. It can also break or make a click since the way you arrange your content also has a massive effect on whether users want to visit your website.
The Takeaway
There you have it, seven proven website ranking strategies to get more traffic. Let's be honest; choosing one method isn't going to work. It will be best if you use as many techniques as possible to create an online dent. Indeed, the online competition is tough, and your website is not the only one of its kind, which is why you must do whatever it takes to have a top-searched website.