Dressing for work doesn't mean you have to look boring. It also doesn't equate to spending a fortune. The key to womens workwear is finding pieces that make you look comfortable and confident. However, finding the balance between functional and fashionable can be quite tricky. Women's office wear should be appropriate, professional, and chic at the same time. Of course, you don't want to look frumpy while you're doing your job. You want stylish suits, dresses, and separates that allow you to feel empowered.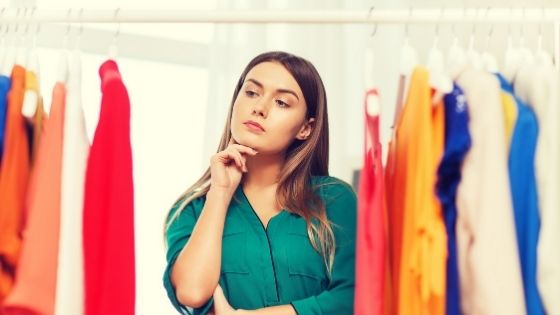 Dressing for success is imperative in an office set up because confidence is your best asset. Keep in mind, how you look plays a crucial role in your work productivity. When you feel good about yourself, you feel more motivated and productive. Looking sloppy gives other people the wrong impression and can affect your chances of getting a promotion. Remember, dressing appropriately is a top priority. If you feel totally clueless and frazzled about how to build your wardrobe, consider the following fashion tips to help you curate quality office wear.
Understand What Works for the Industry
Though casual clothes have become more popular in the modern work environment, you must still abide by the rules of your industry. Some companies welcome skirts but not those that go above the knees. Similarly, some traditional offices don't allow sleeveless tops. It would help to inquire about company rules and regulations to stay on the safe side. If you know what is allowed, you will not commit to a work fashion faux pas.
Stick to Tailored and Well-Fitting Ensembles
When building your womens workwear OOTD (outfit of the day), make sure your pieces are well-fitting. There's nothing more tacky and unprofessional than clothes that are too tight or too loose. When you select clothes that mould well to your body measurements, the clothing will undoubtedly look amazing on you. If you shop in-store, make sure to fit the clothes to your size. If you're buying online, check out the sizing guides to ensure you get the right fit. Furthermore, you need to read the policies to see if you can readily return or exchange the merchandise. If your figure is a trick, you can also get your clothes altered by a seamstress to assure a perfect fit.
Take Note of Neutral Colors and Safe Patterns
Creative careers allow self-expression, so they welcome colourful patterns and vibrant colours. On the other hand, some offices are strict, so you may need to mute down and stay on the conservative side. However, when it comes to office wear, neutral colours and tamed patterns always work. Stay on the safe side by picking grey suits, beige skirts, light grey pants, and the like. Blue, black, and white are also great choices, especially for professional clothes. It would be best to stay away from extreme patterns as this can be distracting for the eyes.
Stick With Modesty
Though you may have a figure you are proud of, you must be conscious about your necklines and hemlines. When in doubt, stick to a modest choice. Steer clear of revealing clothes that pop your cleavage and too sexy silhouettes. Steer clear of bodycon dresses with low necklines. Instead, stick to elegant trousers, dresses, and skirts that make you look pristine and polished. Dressing up for the office does not have to be stressful if you know how to be a smart shopper.