Are you looking for an SEO agency to help improve your website's search engine ranking? Choosing the right team can be daunting, but when you find the right SEO agency, the rewards are huge.
This blog post shares tips for choosing the right SEO firm and outlines some key factors to consider when making your decision. Keep reading to learn more!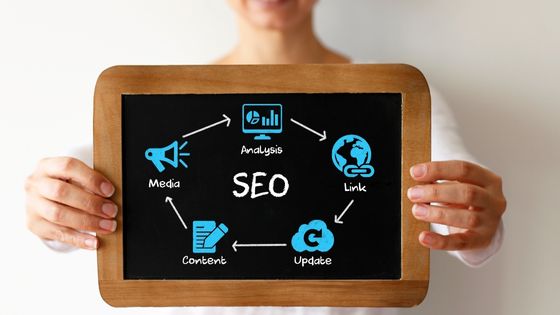 Work with the Best SEO Firm with These 7 Tips
Narrow down your SEO outsourcing team with these ideas:
1. Determine If the Agency Uses White-Hat Techniques
The SEO tactics used by an outsourcing firm can make or break your website. That's why Marina Turea of Digital Authority Partners recommends choosing an agency that uses white-hat, or ethical, methods. These are approved by search engines and considered safe for long-term use.
They include:
Creating high-quality content
Optimizing website code
Building backlinks from reputable websites
Using social media to engage with customers
In contrast, black-hat, or unethical, methods can result in penalties from search engines. These include keyword stuffing, link buying, and cloaking.
White-hat techniques produce slower results than black-hat methods, but they are more sustainable in the long run.
2. Find an SEO Agency That Doesn't Guarantee Results
Any agency that guarantees results is not being completely honest with you. Improving your website's ranking in search engine results pages (SERPs) is certainly possible. But no strategy is foolproof, especially if you want to achieve a top spot.
Even if the team can deliver on its promise, results may only be temporary. The algorithm used by Google and other major search engines constantly changes. Your key performance indicators (KPIs) can fluctuate.
Instead, pick an agency that takes a holistic approach to SEO and focuses on long-term strategies. This firm will help you gradually improve your website's ranking, making it more likely to withstand changes in the algorithm.
3. Choose a Team That Offers Comprehensive SEO and Other Digital Marketing Services
Not all e-commerce outsourcing firms are full-service digital marketing companies. Some specialize in search engine optimization (SEO) only. Others provide various services, including pay-per-click (PPC) advertising and social media marketing.
Your choice depends on your needs at the moment, but you are more likely to save on resources when you select one with complete digital marketing services. These include:
SEO Audit: The team will analyze your website and content to identify areas that need improvement.
On-Page SEO: The agency will help you tweak your website's design and code to make it friendlier to search engines.
Off-Page SEO: The firm will promote your site through link building, social media, and other channels.
Content Marketing: In addition to optimizing your website, the agency will produce high-quality content to help attract more visitors.
User Experience Design: The company should also improve your website's design and user experience to encourage visitors to stay longer.
Web Development: If your website needs a complete overhaul, it's best to find an agency that can do both the design and development.
All these activities can impact SEO performance. For instance, functional web development can help improve your website's loading speed, which is a major ranking factor.
4. Go for a Scalable SEO Outsourcing Firm
A scalable SEO agency can easily adjust its services to meet the changing needs of your business. For example, if you experience a surge in traffic, it will quickly increase its output to meet the demand. Similarly, if you should cut back on your online marketing budget, the team will reduce its services accordingly.
In other words, a scalable firm provides the flexibility essential for any successful business. It also promotes your growth and supports you during challenging periods.
Choosing a scalable SEO outsourcing firm also provides the following benefits:
Cost-effectiveness: You only pay for the services you need at any given time.
Quality: The firm can maintain a high level of quality even when handling more clients or working on larger projects.
Collaboration: The team can easily work with your in-house staff or other agencies.
5. Research Your Options Well and Read Credible Reviews
The last thing you want to deal with is client remorse. Avoid it by doing extreme due diligence, including reading credible reviews.
You can learn more about possible SEO agency partners by visiting their websites and social media pages. You can also read customer testimonials and case studies to get a better idea of the quality of their work.
Ask the right questions to get insights into their working style:
How long have you been in business?
Who are some of your clients?
What is your approach to SEO?
How do you measure success?
What is your pricing structure?
Do you offer any guarantee?
Can you provide a list of references?
Look for red flags when reading online feedback. Many negative reviews or a sudden drop in ratings may cause concern. Also, take note of how the agency responds to comments. A professional firm will usually address complaints promptly and courteously.
6. Find a Partner Who Collaborates and Communicates with You Consistently
Outsourcing your SEO efforts is a big decision. You should find a trusted digital marketing firm to take your business to the next level.
The firm should have a good understanding of your goals and be able to provide regular updates on their progress. These can be through weekly or monthly reports. They should be easy to understand and interpret, containing quantitative and qualitative data.
The best SEO agency provides open communication channels like email, phone, or chat. This way, you can quickly resolve any issue.
7. Select an SEO Agency That Specializes in Your Niche or Industry
Your website is more likely to succeed if you find an agency specializing in your niche. The team will better understand your target market and the unique challenges you face. They can also develop more effective strategies and campaigns tailored to your needs.
Further, a specialized agency is usually up-to-date with the latest trends in your industry. This can give you a competitive edge and help you stay ahead of the curve.
Lastly, a niche agency can provide the personalized service you need to build a strong relationship. The team will get to know your business and become more invested in your success.
Final Words
Choosing an SEO agency doesn't have to be complicated. Just remember to take your time and do your research. Following the tips above will help you find a reliable partner to grow your website's search engine ranking and reach your online marketing objectives.