Piloting your business through the tribulations of a legal dispute is no small feat. The process can place great strain on many elements of your company, not least of all your own wellbeing.
Learning to navigate through the rough waters ahead will likely be essential in securing the best outcome for both you and your business, so it's best to start getting prepared as soon as you possibly can.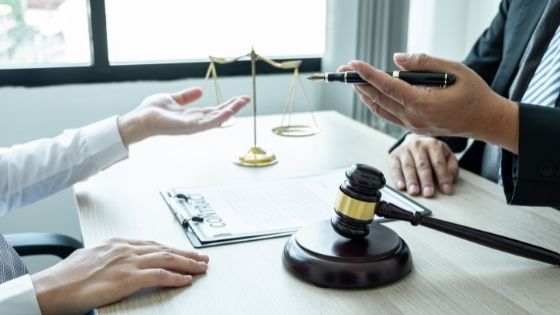 Whether you need to seek justice and compensation, or you have to defend your brand's good name in the face of some harsh accusations, here are some points to help support you through your upcoming journey.
Find the Right Attorney
If you can manage to find yourself an experienced, understanding, and highly skilled attorney, you can likely find some peace of mind too.
It is worth searching for an expert who has demonstrable experience in a case similar to your very own, or at least one who has a history of working with complex commercial litigations. It is worth taking the time to learn more about the fundamentals of a great litigation attorney, as this can help you make the right choice going forward.
Gather Supporting Material
The more supporting material you can gather to help you support your position, the better chance you will have at benefiting from the best possible outcome.
Examples of some relevant materials worth compiling include, but are not necessarily limited to, might be:
Eyewitness accounts of the dispute's origin – Eyewitness accounts can be exceptionally important in the legal proceedings, so make sure you record the words of everyone involved.
Security camera footage – Reliable footage can come across as concrete evidence, so check your monitoring systems for supporting material.
Records – Any records you might store, such as health and safety incident reports, could help you present your case.
Policies – Your company policies can prove that you aim to put a protocol in place for your employees to follow in the event of an emergency, and they might be able to reflect well on your case.
All Communications – Records of your communication surrounding the subject of legal disputes are highly valuable, so make sure to get hold of everything from emails to instant messages and any forms of written correspondence too.
Preserving any evidence you feel is necessary to support you is a must, so it's important to start getting organized.
Communicate with Caution
If your dispute is picked up by the press or the online world gets wind of it, it's important to proceed with extreme caution.
The more you say, the more ammunition you could be providing your opposition in the case. By communicating with outside sources only when absolutely necessary or under the advice of your attorney, you should be able to keep this side of the proceedings under control.
Remain Professional
Keeping your cool under pressure is a vital skill for a business owner to possess. By remaining professional at all times, you never need to let your frustrations get in the way of your better judgment, and you can save your reputation while you're at it.