An upside of having your own house is that you can do whatever you want with it. You can make it look as simple or grand as possible with the right home improvement projects. There's a lot you can add to it, but one of the most popular things with many homeowners is installing functional exterior patio doors.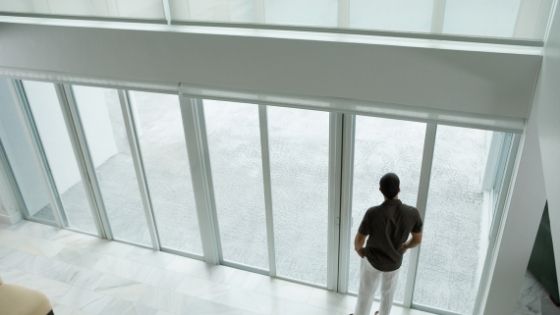 Patio doors are oversized windows that open up to your backyard to extend your interior floor area outside. If you like entertaining guests and having barbecues at home, then this is the home improvement project you should invest in. But before you do that, here are some things you need to think about.
Setting Your Budget
Before you start looking for the perfect patio door that will go best with your property, set your budget first. This home improvement project will certainly spruce up your home and increase its real estate value, but you shouldn't have to spend too much. After all, the house has other parts that need attention. Also, knowing what price range you can afford will help you narrow down your choices.
Picking a Style
There are three main types of patio doors. All of them are great and stylish on their own, but you should pick the one that will go well with your house's overall aesthetic.
French Patio Doors – The French or hinged variant is a classic pick because it is sturdy and gives an adequate level of security. It's a set that consists of two doors that use hinges to open, just like a typical one. They're often paired with casement windows that have a similar style to the doors to complement the entire look.
Sliding Patio Doors – Many homeowners love sliding patio doors because they don't swing outward. This means you get more usable space near them. They usually come in a pair of large panels with wheels attached to a track, but there are other models that have multiple panels.
Bifold Patio Doors – This last type of patio door is a long concertina-like installation that lets you peel back the entire patio door. This gives you the chance to open up your house to the outside without any obstructions.
Choosing the Right Materials
Typically, there are four choices when it comes to patio door materials. You should pick one that would work best with your needs.
Wood – There's no other material as timeless and versatile as wood. It can easily go well with any type of interior or exterior design. This is why it's the most expensive out of all variants. But wood isn't very durable without proper maintenance. They tend to warp from the moisture outdoors.
To prevent this, people should remember to add a protective outer layer made from vinyl or aluminum to protect the fixture from harsh outdoor elements. It's also recommended to regularly treat the wood to make sure it maintains its looks. If you're installing flyscreens, you can get all the parts you need at Rolltrak.
Aluminum or Steel – If you want a low-maintenance patio door, go with ones made of metals like aluminum and steel. Both of them can withstand any kind of inclement weather without warping or chipping since they're treated with anti-rust agents. But if they get scratched, they will start to show signs of damage.
The main drawback of metal patio doors is that they dent easily. This can be a deal-breaker for those who want to keep the fixture look clean.
Vinyl – This material is the perfect balance of durability and affordability. Unlike the first two, it won't easily dent, rust, corrode, or warp. It's also energy efficient since it can keep the cold wind and the heat outside from going into your house.
Fiberglass – This kind of patio door is very similar to vinyl ones, but it comes at a steeper cost because it's more sophisticated and durable. Also, you can easily find any color or style that suits your taste. You can even get one that looks like wood.
Once you're set on the money you're willing to spend, pick the style and material that would make your neighbors jealous. And then, it's time to have exterior patio doors installed. Just reach out to experienced and reliable contractors out there.