Freelancing attracts the interest of many. It's not for everyone, though. While it offers benefits like being your own boss and working from home, it also comes with various challenges. To earn a steady income, you must find relevant ongoing clients and provide consistent work of high quality.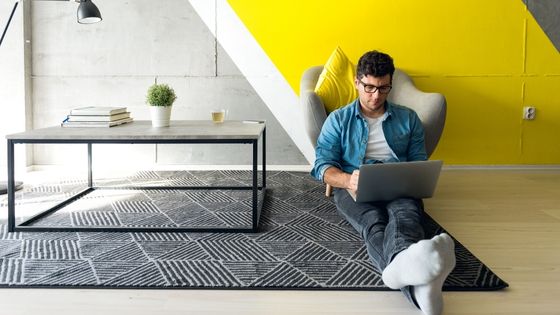 For the right person, it's an excellent way of earning a living on their own terms. If you are interested in taking the leap and starting freelancing, ask yourself these six questions first – doing so will tell you whether or not it's right for you.
1: Are You Willing to Learn?
If you are thinking about becoming a freelancer, the chances are you already have a skill you can monetise, such as writing, website building, photography, or event planning. However, having that particular skill is not enough – you must build on it to stand out from the crowd.
On top of that, you must also build freelancing skills like networking, communication, and negotiation. An online freelancing course can help you with that, as you will gain the necessary skills, giving you an excellent starting point.
2: Are You Good at Networking?
Do you have what it takes to win clients? Networking is a huge part of freelancing. Even the best web designers in the world would struggle to freelance if their networking skills weren't up to scratch! After all, freelancers don't make money without finding clients.
3: Do You Have Enough Motivation?
Freelancing comes with a specific challenge: having to motivate yourself. Working a regular job means other people keep tabs on you. On the other hand, working as a freelancer means you're the boss – the only person keeping tabs on your work and productivity levels. That's why it takes a very motivated person to succeed in this role.
4: Do You Have a Strong Online Presence?
While you don't necessarily need to start with a solid online presence, having one is a good indication that you have what it takes to network and win clients. If an online presence is new to you, you should start getting familiar with popular social media platforms like LinkedIn, Facebook, and Twitter.
5: Do You Have Savings?
New freelancers usually need additional income to live on during the first couple of months. At that point, you'll be establishing yourself as a freelancer and finding your first clients. Due to this, it's helpful to have savings to use during this time. Keeping a different job during the first few months may be necessary if you don't have savings.
6: What Are Your Skills?
Before freelancing, it's important to ask yourself: what are your skills? By knowing what you are good at, such as writing, communication, coding, or social media management, you are more likely to pick a freelancing role that works for you. Plus, knowing your skills range means you can better market yourself to prospective clients.
For some, freelancing is the perfect way to earn money around their schedule. Answering the above six questions will help determine if that includes you.