Most MMORPGs play games from a third-person perspective. But some rare games can be played like a first-person shooter with a first-person perspective. If you prefer this view, here are some powerful headlines. The first-person perspective of MMORPG is so rare. If you are in a first-person perspective like a shooter and still like to play MMORPG, you will usually not be satisfied because most games of this type allow you to observe your hero from a third person during the mission. But the following games satisfy your wishes and provide first-person control.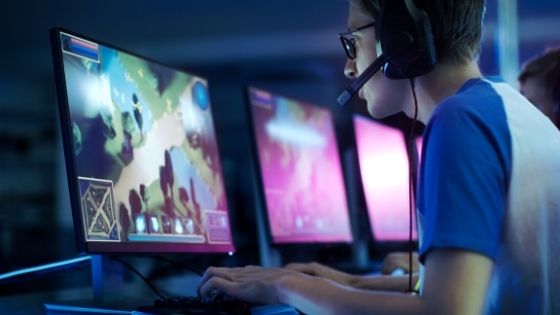 The Elder Scrolls Online
What kind of game is this? The Elder Scrolls Online (ESO) is a massively multiplayer online role-playing game based on the world of the popular Elder Scrolls series. Therefore, if you like Oblivion, Morrowind, and Skyrim, you will find a practical implementation of the MMORPG type world here. Even seven years after its release, ESO is still booming and continues with many contents every year. In 2021, it is the turn of the new chapter add-on ESO Blackwood, which deals with Deadra's conspiracy.
What is the self-view? Most players play ESO from a third-person perspective, but many fans of other games in the series appreciate the first-person perspective. Because games like Skyrim and Co. are played like this.
Therefore, you can also change the camera angle of view by pressing a button (the default is V on a PC). Consequently, you can quickly switch to the first-person perspective and enjoy ESO such as Skyrim and Co.
It is even better than expected. It would help if you did not make brutal raids because then the overview will float. But the first-person perspective is perfect for exploring and immersing in the fascinating and massive world of ESO. Give it a try!
Guild Wars 2
What kind of game is this? Guild Wars 2 is a famous large-scale MMORPG of ArenaNet. The most impressive thing about it is the original and colossal world and many dynamic events in it. In Guild Wars 2, the story continues, constantly changing the world and settings. The entire city is destroyed, or the dragon rises to overthrow everything.
What is the self-view? Since 2015, Guild Wars 2 has a pseudo-first-person perspective. You can set it by turning on the Activate Self Camera option in the options. This, in turn, means that the view is directly aligned with the height of the character.
Let you experience the colorful and beautiful world of Guild Wars 2 more intensely. But especially in fierce battles, fast movement and overview are significant. It is essential to avoid using many-colored surfaces so that the character does not often lie on the platform. This is where the first-person perspective is not a good idea, so only do this if you are not planning to engage in a large number of battles or even large-scale raids.
Path of Exile
What kind of game is this? It is an ultimate dark game, relatively niche. If you like it, go crazy, and if you don't like it, you must uninstall it after ten minutes. When every season comes once, too much repetition of this search has become an uncomfortable experience for players. I remember that I was obsessed with Diablo II. At that time, Internet cafes were not called Internet cafes. At that time, the billing system was based on favors. To save, I was struggling to find a teleportation point, brazenly dealing with the boss, for a long time, finally found the teleportation point with peace of mind. The only dollar left in his pocket also paid the party dues. We of Cuntong.com also opened a new door following the network development, and the hacked map became a must-have plug-in for our dark players. On this issue, the Path of Exile production team thought about what players need most in the game flow, so it is no longer difficult to find the transfer point, and it is changed to the only way in each Path of Exile map, and the game The process itself was not affected.
FFXIV
Throughout this game, the various rich details make me sigh at the heart of the game. I am a programmer myself. From the point of view of program development, if many components are ignored, most players will feel that this is not natural and reasonable enough, and the problem will not be too big, but it will take a lot of effort to implement it. If I must rank all the games I have played out of respect for ten years of history and cultural precipitation, I will give Wow the number one. But the second is the well-deserved FF14. Many people have said that this is a slow game. It is true that the longer you play, the more fun you can experience in this game.
Moreover, it is slow, but it is also a game with a slightly higher threshold. Think about how many tiny whites were abused by the three gods (or even the true three gods) initially, and those were all victims of the fast-food culture. As for me, after playing for so long, I have only been in Baja a few times, and a friend took me. I am not a Japanese game fan, and I have never caught a cold with Japanese games. I went to FF13 because of FF14 and wanted to experience it, but I deleted it after ten minutes. But this does not prevent me from thinking that FF14 is a boutique online game.
World of Warcraft
World of Warcraft is a large-scale role-playing cooperative online test game. Ok, let's pull it back, haha. World of Warcraft has been more than ten years since its opening, so its various modes are very classic. I believe you will love this game. If you have a certain amount of time and energy, you will meet good friends in the game, and then you will get a good game experience. If you prefer PVP (player vs. player), you can find friends or games in reality Friends inside can experience the fun of the arena or battlefield together. If you prefer PvE (player vs. dungeon), you can choose a small dungeon in 5-player mode or a large dungeon in a multiplayer battle. Of course, if there is less time or fragments, the experience will be worse, unless you are captured by it as soon as you enter the pit~ Now, many people who started playing at the time are still relaxing. Experience the plot and so on.
Darkfall: Rise of Agon
What kind of game is this? Darkfall: Rise of Agon is a dark sandbox MMORPG, born in 2017 from the original Darkfall game. The game relies on vast open-world and free PvP battles, in which a large number of players participate.
What is the self-view? Darkfall has always provided a free transition between self and third-person perspectives. Therefore, you are free to decide how to enjoy the sandbox MMORPG.
But remember, if you wander from a first-person perspective, the chaotic large-scale battles in PvP can quickly become cluttered.
Mortal Online 2
What kind of game is this? Mortal Online 2 is another Swedish sandbox MMORPG that relies heavily on brutal combat in PvP. The successor to one of the toughest PvP MMORPGs wants to ask you for everything. You find yourself in a cruel fantasy world, where every mistake may be your last.
What is the self-view? Mortal Online 2 wants real hardcore and reality, including a correct self-view. Therefore, you can get a deeper understanding of the game world and experience everything up close. This makes the brutal battle ultimately more intense and extreme because you don't have a complete overview, and your opponent can attack you fiercely from the side or behind.