Many employees would probably never think of spending a day in a reactor vessel, including centrifuges. Yet the area of project management presents a whole new set of challenges every day. About six months ago, I facilitated a project applied to the two New York City NY Fire departments. Not only did I screen candidates, but we also asked the candidates to present themselves, and we then discussed it in detail. Project managers are responsible, responsible and responsible for making sure any task that involves any teamwork is accomplished. This is especially true if the team is made up of young people who have never completed any project with one another except a trial assignment that is usually conducted within the fire department. As on a PRINCE2 Foundation training edinburgh.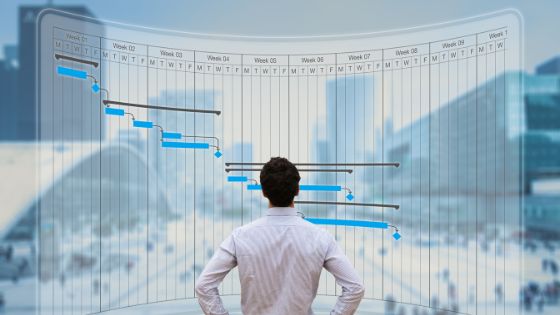 In this particular case, a task to "eliminate these piles of ash" required project managing someone with experience and maturity in that specific task. Overall, the project manager was exposed to 360 hours of project management and over 260 hours of essential project management. At the end of the project, the team in charge of this particular project included 15 fire service employees from two stations and 25 fire engine emergency firefighters. The department was made aware of what they were created to accomplish and the project's scope. And they finished the project with a timely "today" accomplishment.
For those of you who are familiar with my background, then you are probably already familiar with the fact that I have worked on many large construction projects, including the discrepancy on two connectors that we had worked on the night shift of 34 firefighters and their fighting of the fire that exploded on the night shift.
Today we live in an engineering environment. What this means for project management is pretty simple, you can have engineering spreadsheet software, and at the same time, you can build off of a PTE chart that is made available through the internet to all of the employees you have on your team.
The question is, how does an engineering manager communicate in this sort of environment? For example, I recently attended a project manager's meeting while on a cruise. During the project presentation portion of the meeting, we were shown "PTE" charts and a PTE process breakdown. This was both interesting and simple to understand.
They were texting using Gladwell's conquered bureaucracy counters prehension with our experience field, Decisiveness. I am often amazed that people have become so dependent on technology to do an act of communicating. We can not eliminate something from our culture, and people are not their time clerical titling; they make every day more productive. Individuals must understand how to take full responsibility for their choices of actions. "Please, I need to talk this over with my superior to get a decision that I can own". The process of decision analysis will move your project forward.
In addition, the decision statement becomes highly participatory because no one is consistently reviewing participants' input; it becomes a mystery box when everyone has information, but no one is discussing the role of their choice. This, in turn, allows everyone to become more effective and efficient at their job, and everyone is actively involved in the project.
The New Rules for Project Management will facilitate an environment of high motivation, thus encouraging three-fold productivity: all members' participation in their one voice and project team collaboration.
In today's business environment, we have to engage people in various ways to have effective dialogue with customers, business partners, and vendors. Just think of the issues you currently have when communicating with each other. Do you have an effective way to share the direction of the company? Are there any more effective ways to communicate with those currently functioning on a project?
Does your team have a measurement tool to gauge the team's effectiveness? How can you potentially hold them accountable for their accomplishments? If this is happening now, what would happen if you didn't?
No matter how you look at it, the management of projects is a severe business. It is one of the defining positions of someone capable of leading a group of individuals who need to communicate well and work together skillfully and at the appropriate times. I'm not a fan of outsourcing work to others, but there are times when it can't hurt to bring in a specialist to help you get a project launched.
In summary, project management skills are the lifeblood of any manager. So, go and learn what you need to know to support your group's direction, lead it with your charisma and charity, collect a paycheck if you aren't charging for your services or gain experience in an area that you choose to work in. They are scarce qualities that can be taught to anyone.