Well-done hair is undoubtedly a crowning glory of a bride, but with the tight schedule due to all the wedding preparations, hair care often becomes a last-minute hassle. This year the wedding season is already at its peak and on top of that winter season is also in full swing. From amazing climate to decors to customized outfits, winter wedding has their charm but at the same time, hair can turn frizzy and brittle. Though we all try to follow a well-curated hair care routine daily, a wedding is one such occasion that demands special care and attention.

Creating a perfect hairstyle out of healthy and well-nourished hair brings together a well-put wedding look. And for that, all the would-be brides need is to take good care of their hair. As they embark on a new journey of married life, they would want their wedding to be a momentous one with everything in place. To all the brides, anxiously doing the countdown for their D-day, while salons can give you instant makeovers, take some time at home to pamper your hair with the right Hair Accessories so that it remains on fleek and makes your special day even more special.
Self-Hair Care Routine for Every Bride-to-Be
Start with a Hot Oil Massage
Back in childhood, we all hated that oily braided hair in school but to be honest that was the best haircare routine we got as kids. Well, with time and changes in lifestyle, we rarely get time to oil our hair but this is the only key secret to an effective hair care routine. Oiling your hair twice a week before washing the mane can do wonders on the scalp, strengthens the hair roots, and moisturizes the frizzy hair tips. Being consistent with the hair oiling routine will help to improve the hair texture and stimulates hair growth. Some of the best hair oils that are most commonly used for replenishing hair quality are coconut oil, mustard oil, and castor oil. Also, ensure not to keep the hair oil for more than one or two hours.
Less Shampoo and Conditioner
The day her wedding date is finalized, the bride-to-be starts prepping for her ceremonies and rituals. When a girl is supposed to look her best throughout the wedding functions, looking for hair becomes even more important. And another major change one should bring into her haircare routine is to take care of the hair wash regime. If you are someone who has been used to washing quite often, you need to slow down. Overwashing hair can lead to the stripping of natural oil and hair becomes greasy. Hence to avoid this, switch to sulfate-free mild shampoo that is chemical and paraben free and also removes all the impurities from the scalp.
Switch to Hair Serums
Once you are done washing your hair, allow it to air dry, and once done, apply a few drops of hair serum on the tips. Girls who have naturally frizzy and wavy hair should include hair serums in their daily routine so that their hair can become smooth and shiny. After every hair wash session, ensure to apply a serum that works wonders on your hair. For instance, it eliminates frizz and adds shine and smoothness to rough hair. If you often use hairstyling tools like a Hair Dryer for Women to blow dry your hair then ensure to use a serum before styling your tresses.
Indulge in Applying Weekly Hair Mask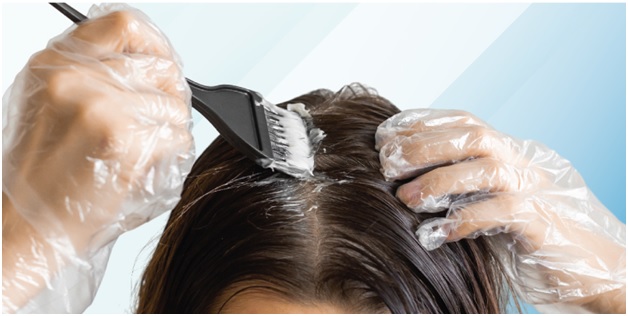 Giving deep conditioning and hydration to the hair fixes the damaged roots and strands. And for that apply a hair mask on the hair prepared with natural ingredients. You can always use ingredients available in our kitchen for making a DIY Hair mask and apply it evenly on the hair using a dye brush. Simply detangle the hair using a comb and get rid of the knots. Next, use the brush and cover it with some paste, and start applying it to each hair section. You can leave the hair mask for around 20-30 minutes and wash it off using a mild shampoo. Applying the same hair mask daily helps to keep a check on dandruff, eliminates frizziness, and also adds shine and smoothness.
Use a Wooden Hair Comb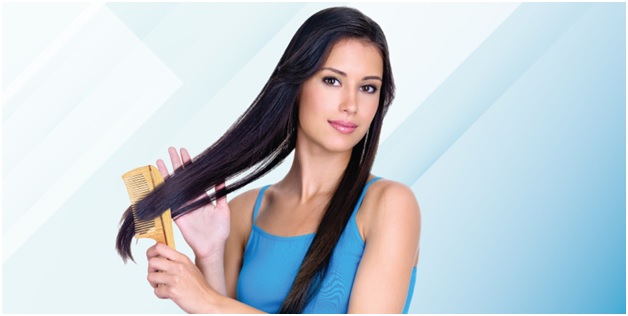 Apart from occasional hair treatment with a hair mask and oiling, you can bring back the shine and smoothness by choosing the right hair comb. Did you know that the type of hair comb you use determines the scalp's health and how strong are the roots? And if you want to flaunt your shiny, smooth and luscious hair locks on the wedding day, splurge on a Vega Wooden Hair Comb and use it daily for detangling the hair knots and tangles. For smooth gliding of the hair comb, simply divide the hair into various sections and then use the comb on one section at a time.
And that's all! Simply changing your daily Haircare routine can do wonders for your hair and you can flip your tresses on your wedding day without any stress!