It's easy to get excited about driving off the lot with a new vehicle. But before you do, it's important to consider the car warranty that accompanies your purchase. Warranties can be difficult to understand, and worse, they can sometimes seem like a waste of money. However, thinking about the warranty after something goes wrong could prove more costly. In this article, we'll help you understand the basics of vehicle warranties and guide you on how to choose the right one for your needs.
Understanding the Basics of Vehicle Warranties
Firstly, what exactly is a vehicle warranty? A car warranty is an agreement with the vehicle manufacturer or warranty provider to cover the cost of certain repairs or services for a specified period of time or mileage. This vehicle service contract is legally binding, offering protection against unexpected and often expensive repairs.
There are generally two types of car warranties that will provide protection for your vehicle. A new car warranty, also known as the manufacturer's warranty, accompanies all new cars, and an extended warranty can be purchased for used vehicles without a warranty. As the name suggests, a manufacturer's warranty is offered by the manufacturer of a new vehicle. Extended warranties are usually offered by dealerships or third-party providers like Endurance Warranty.
The standard manufacturer's warranty typically lasts for a certain number of years or miles, whichever comes first. The coverage usually includes repairs to the engine, transmission, electrical systems, and other major components. However, it's important to note that different manufacturers may offer varying lengths and terms of warranty, so it's crucial to read and understand the specifics of the warranty provided by the manufacturer of the particular car you are purchasing.
On the other hand, an extended warranty is an extra layer of protection that kicks in after your factory warranty expires. When the manufacturer's warranty on your vehicle expires, you become responsible for any costs associated with repairs and maintenance. Extended car warranties come in various types and coverage levels. While some plans offer comprehensive coverage, including major components such as the vehicle engine and transmission, others may focus on specific systems or parts. Carefully review the details of each warranty plan to ensure it aligns with your needs and expectations. Even the most reliable vehicles can experience issues or break down, and extended warranties can save you thousands in repair costs over time.
Understanding these basics sets a solid foundation for you to make a more informed decision. Knowing your options, understanding what's available, and reading the details of your potential car warranty deal could save you from future headaches and possibly thousands of dollars in repairs.
Understanding Your Coverage Needs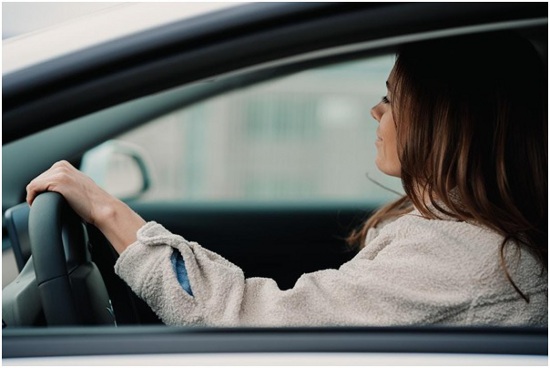 When it comes to selecting an auto warranty, you should start by assessing your specific coverage needs. One of the key factors to consider is the age of your vehicle. Older cars tend to require more comprehensive coverage due to the increased likelihood of experiencing mechanical failures. As vehicles age, their components wear out, making them more prone to breakdowns and repairs. By opting for an extended warranty that provides coverage for a wide range of mechanical issues, you can protect yourself from expensive repair bills. On the other hand, a newer vehicle with low mileage may require less coverage, as it's less prone to breakdowns and may still have some original manufacturer's warranty in place.
In addition to the age of your vehicle, you should also take into account its mileage. High-mileage cars generally have a higher chance of experiencing mechanical problems. The constant wear and tear on the engine and other components can lead to more frequent breakdowns. Therefore, if your car has a lot of miles, it's important to choose a service contract that offers extensive coverage for high-mileage vehicles and provides protection against major system failures.
Also, assess your financial situation and risk tolerance. Can your family budget allow for paying for unforeseen repairs out of pocket? If not, opting for a more comprehensive plan can save you from potential financial stress. Consider how long you plan to keep your vehicle as well since investing in an extended auto warranty might not be worthwhile if you plan on selling or trading in the car in the next few years. Lastly, make a list of the most crucial components or systems that you want to be protected under warranty, as this will help you evaluate the coverage options available.
Comparing Costs and Payment Plans
When comparing extended car warranties, the costs vary just as much as the coverage options. It's crucial to carefully compare the prices of different warranty plans to ensure you're getting the best value for your money. While it may be tempting to choose the cheapest option available, it could come with limitations in coverage or exclude certain critical components of your vehicle. Opting for the cheapest plan may end up costing you more in the long run if it doesn't provide adequate protection for your car. On the other hand, premium plans may provide comprehensive coverage but at a higher cost, which may not be suitable for every budget.
Many extended car warranty providers offer flexible payment plans, allowing you to spread the cost of the warranty over several months or even years. Opting for monthly payments can make the service contract more affordable for those on a monthly budget. However, you should consider the total cost of the vehicle service contract over the term of the payment plan, as you may end up paying more in interest fees or other hidden charges.
Evaluating Exclusions and Limitations
Another important aspect to evaluate when choosing an extended car warranty is the list of exclusions and limitations. Some plans exclude specific components, systems, or types of repairs from coverage, which could leave you with unexpected costs for uncovered repairs. Carefully review the details of each service contract, including the fine print, to avoid surprises down the road.
Be mindful of any limitations on service providers or repair facilities within the warranty network. Some warranty providers require repairs to be performed at specific repair shops, which could limit your options or force you to drive long distances for service. Verify that there are reputable and conveniently located repair facilities within the network before selecting a plan.
Furthermore, pay attention to any limitations on the time or mileage allowed under the warranty. Extended car warranties typically provide coverage for a specified number of years or miles, whichever comes first. It's crucial to choose a warranty term that aligns with your expected ownership duration and driving habits.
Examining Transferability and Cancellation Policies
A car warranty can be a valuable asset when it comes time to sell your vehicle. A transferrable vehicle service contract can make your car more attractive to potential buyers, as it demonstrates that you've taken steps to protect your investment. Before selecting a warranty plan, confirm that it can be easily transferred to a new owner, and familiarize yourself with the transfer process and any associated fees.
It's also wise to understand the cancellation policy of the extended car warranty provider. In some cases, you may need to cancel your warranty due to the sale of your vehicle or a change in your financial situation. Make sure the provider offers a reasonable cancellation policy, including any applicable fees or penalties, so you can make the best decision for your situation.
Altogether, vehicle service contracts play a pivotal role in your vehicle ownership journey. By obtaining an appropriate warranty, you protect your investment, enhance your peace of mind, and ensure your journey is smooth and enjoyable. After all, the open road is more exciting when you know you're covered.