The draw of a large city can be significant, but more and more families and young professionals are seeking out smaller towns to enjoy a little of the quiet life and New Jersey offers some amazingly classic small towns to choose from. If you are in search of a small slice of Americana in the place you live, Ridgefield, NJ might just be it. Here are just a few things you will want to keep in mind when considering a move to Ridgefield, NJ.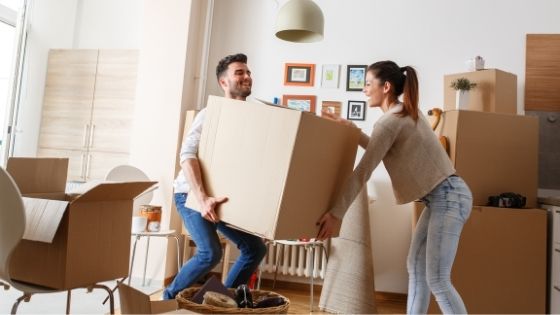 Small Population
When people think of moving to a small town, their notions of small can vary. Generally, an average sized small town might have less than 50,000 people. Ridgefield, NJ is a bit smaller than what you might consider average. The town boasts a population of just over 11,000. However, it is a growing hamlet in New Jersey. Moving here will assure you a sense of community and the ability to truly know your neighbor and enjoy small town life.
Getting Around
Generally, a city as small as Ridgefield, NJ would not have a city transit system, but the location of this city emphasizes the need for public transit, so located between the New Jersey Turnpike and I 95, the park and ride serves as an excellent means of transportation. Although you will still need a personal vehicle to move about Ridgefield, NJ, you can travel to larger cities through the city bus system keeping yourself out of any intense traffic situations. For those choosing to bike, Ridgefield, NJ is also a very easily biked city with plenty of side streets and even river paths to enjoy. Nothing is out of reach in this small hamlet of New Jersey.
Plenty Of Religious Opportunities
Religion is held high in Ridgefield, NJ and a variety of churches service the city. Choose from The Moresmere Community Church and Sts. Varanantz American Apostilic Church just to name a few. When moving here, feel free to explore the various religious opportunities and find the right one for your chosen faith. Churches here are inviting and enjoy an active role in the community, so becoming part of one will assure you find life long friends and adapt well to the community of Ridgefield, NJ.
Yachting Fun
Although Ridgefield, NJ, itself is not located on the larger, Hudson River, it is perched directly on the Hackensack River, so when you want to enjoy a bit of water sports along the river, it sill be right on the western coast of Ridgefield. Kayaking, boating, and a variety of water sports is a welcomed way to spend the afternoon or an entire weekend. However, for those who enjoy larger boats, as in yachts, yachting is available along the Hudson River just east of Ridgefield. To help get you into yachting, Atlantic Yachting is available to assist and answer any questions you might have on the subject and offers a place to dry dock your yacht or doc it off shore in New York.
Fun for the Little Ones
Finding something to do can involve many activities and when the sun is just too much in Ridgefield or the rain is pouring down, a little indoor fun is ideal. Although Ridgefield, NJ does not have many indoor activities for the little ones, just a small ride over the Hackensack River to Hackensack, NJ will bring you to Human Bumper Balls. This fun activity helps your little ones get out their pent up energy by running into one another. The concept works the same as bumper cars or bumper boats, so they can spend the whole day running into their family and friends without the risk of too much injury. Human Bumper Balls is a great place to spend an afternoon or consider having your birthday party at this location.
Homes and Rentals
Moving to any place requires careful planning. Unless you plan on showing up with the clothes on your back and checking into one of the many long term hotel stays in Ridgefield, NJ, you will have to coordinate your belongings with a rental or purchased home. Generally, for those moving into the area from a long distance away, they will prefer to rent a space before actually purchasing a property in Ridgefield, NJ. Home and apartment rentals in Ridgefield, NJ can provide a great place to reside for a while, but they may not provide ample storage space for all your belongings and no one wants to downsize their belongings simply because they are moving to a smaller home.
While renting and even when you move into your dream home in Ridgefield, NJ, consider the use of a storage unit. Storage units in Ridgefield, NJ are among the most economical and safest ways to maintain your belongings without cluttering up your already tight living space. Storage rentals can be rented in a range of varieties and sizes to choose from. For the more delicate belongings, you might want to invest just a little more into renting a climate controlled storage unit. They tend to ward off mold and mildew in delicate items.
Educational Opportunities
Finding the right educational institution for your children is essential to their overall growth and happiness. The Ridgefield, NJ public school system is rated high and offers primary as well as secondary school education. Additionally, the Academy of Greatness and Excellence offers private school education and St. Francis of Assisi Elementary School is a Roman Catholic private school for younger children. No matter which one you choose, you can enjoy a comprehensive education system with a lot of community orientation offered.
Ridgefield, NJ is a great place to work and live. When moving here, keep in mind you are moving to a very tight community and the best way to interject yourself into it is through charity opportunities and church organizations. Take some time to examine this small town and find the right social opportunities for your needs. You will soon love to call Ridgefield, NJ you home.