All of us at some point in time thought about starting our own business. And whenever we are at a fancy restaurant, we think, that we could run a place like this. Opening one's own restaurant is a dream for many. But truth be told it's a lot harder than it actually looks like. Young people with a business degree know how to start a business and how to run it efficiently. They've studied it for four years in college. But not everyone with a business major starts his own business. And on the other hand, those who run a successful business not necessarily have a business degree. Here in this article, we are going to discuss the fundamental steps of starting your own restaurant business.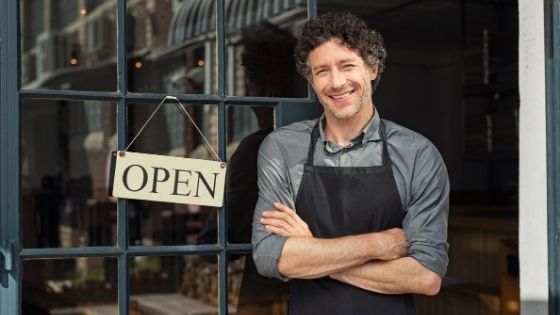 Concept
The first thing you need to decide is the brand of the restaurant. What type of food do you want to serve? Is there a demand for such food in the local? If you are opening your restaurant in a big city set up, you can be bold and expect that your exotic food will sell well. But if you are not at a trending place, then you need to survey the market well to find out what type of food do people generally prefer. You can't expect to open an Iranian restaurant in the state of Alabama and expect it to run very well in the initial stage. People need time to be accustomed to new taste but if you are building on something that is already popular, you can expect a good turnout from the start.
Business Plan
Next you need to come up with a business plan. This includes your budget and overview of business analysis. If you are not good with numbers yourself, you need to hire a professional person who would help you navigate all the details that need to be examined carefully. Starting a business is never an easy task. But getting the right kind of help can make things easier. You need to open a business bank account and all the dealings from the very first should be made from this account. This will give you a clear financial picture. Also, registering for your business and getting a bank account for the same makes it official. People will take your idea more seriously. It is not just a hobby anymore.
Hire Employees
Before starting the business, you need to select the best chefs in town. If you are opening on a grand scale then, you can make people flown in from various parts of the world and to represent their authentic style of cuisine. People come back to the same restaurants over and over again if they like the food. So, employing the right chefs is a must. But you need to also hire the right designers, who will look into the layouts and the décor of your eatery. If you create an ambience it will attract couples and lovebirds to your restaurants. The design depends on what kind of customer you are offering your services to.
A Grand Opening
What can be better than a grand opening of your restaurant? It should be well executed and well-advertised. Advertisement is the key to any business. You should put up flyers nearby and post ads in local newspapers so that people get to know that a new restaurant is going to open soon.
These are some of the fundamental steps that you must take when opening your own eatery. The time is now or never to turn you long-cherished hobby into a reality.