All of us at some point in time thought about starting our own business. And whenever we are at a fancy restaurant, we think, that we could run a place like this. Opening one's own restaurant is a dream for many. But truth be told it's a lot harder than it actually looks like. Young people with a business degree know how to start a business and how to run it efficiently. They've studied it for four years in college. But not everyone with a business major starts his own business. And on the other hand, those who run a successful business not necessarily have a business degree. Here in this article, we are going to discuss the fundamental steps of starting your own restaurant business.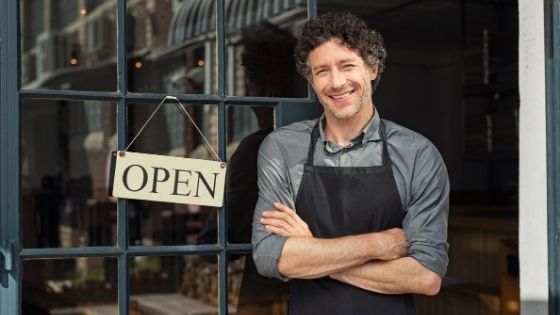 Concept
The first thing you need to decide is the brand of the restaurant. What type of food do you want to serve? Is there a demand for such food in the local? If you are opening your restaurant in a big city set up, you can be bold and expect that your exotic food will sell well. But if you are not at a trending place, then you need to survey the market well to find out what type of food do people generally prefer. You can't expect to open an Iranian restaurant in the state of Alabama and expect it to run very well in the initial stage. People need time to be accustomed to new taste but if you are building on something that is already popular, you can expect a good turnout from the start.
Business Plan
Next you need to come up with a business plan. This includes your budget and overview of business analysis. If you are not good with numbers yourself, you need to hire a professional person who would help you navigate all the details that need to be examined carefully. Starting a business is never an easy task. But getting the right kind of help can make things easier. You need to open a business bank account and all the dealings from the very first should be made from this account. This will give you a clear financial picture. Also, registering for your business and getting a bank account for the same makes it official. People will take your idea more seriously. It is not just a hobby anymore.
Hire Employees
One of the most important steps in starting a restaurant is hiring employees. This can be a difficult and time-consuming process, but it is essential to ensuring the success of your business. Take time to think about what roles you need to fill in your restaurant. Do you need a chef? Waitstaff? Bartenders? Dishwashers? Once you have a clear idea of the positions you need to fill, you can start hiring.
Employees are the backbone of any restaurant. They provide the necessary skills and labour to keep the business running smoothly. Without them, businesses would have to close their doors.
The importance of employees cannot be understated. They are responsible for ensuring that customers are satisfied with their experience. They also play a vital role in keeping the kitchen and dining areas clean and safe. Your employees should have the necessary training and experience for the job. For example, bartenders need to complete VIC RSA course online and your head chef should have a high level of culinary training.
Without employees, restaurants would not be able to function properly. They are an essential part of the business and contribute greatly to its success.
A Grand Opening
What can be better than a grand opening of your restaurant? It should be well executed and well-advertised. Advertisement is the key to any business. You should put up flyers nearby and post ads in local newspapers so that people get to know that a new restaurant is going to open soon.
These are some of the fundamental steps that you must take when opening your own eatery. The time is now or never to turn you long-cherished hobby into a reality.