It is a no-brainer that without content you cannot expect your website to rank highly in search engines, and simply just having content on your website is not enough. They key is to optimise your content so that search engines can index your website and therefore you can increase your organic traffic.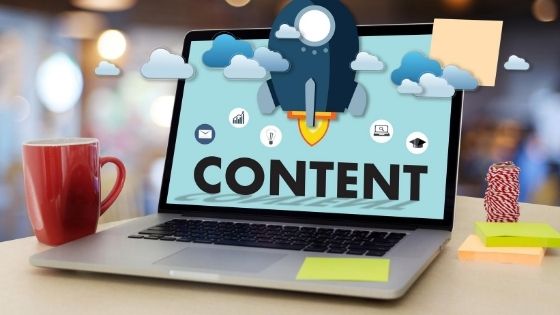 Tips For Optimising Your Content For SEO
Of course every blogger and webmaster wants their website to appear on the first page of the search results, but unfortunately Google has a strict ranking algorithm. You cannot take your website to the number one rank without optimising it's posts and pages for SEO. Here are some tips for writing SEO optimised content for a better SERP ranking.
Keyword Research
Before you can bring organic traffic to your website, there are several questions you need to consider. What keywords does your target audience use to search for the services your company offers? How do your competitors utilise these keywords? How many keywords should you include? How should you distribute these keywords throughout the content?
Keyword research mainly involves searching for and noting the essential terms and phrases that your visitors are likely to type into the search bar. Without the right keyword strategy, your content will be lost in the search engines. Sure, you can drive traffic through offline SEO strategies, but there isn't a better way of generating organic traffic than through on-site SEO. If you are using the Yoast SEO plugin, you can get better insights into your SEO performance. The plugin helps you to understand how many times the keyword should be used throughout your content and where it should be placed for the best possible optimisation.
Keyword Placement
One of the key elements of successful SEO content is the placement of the keywords throughout your content. As previously mentioned, the placement of your selected keywords within your SEO content will ultimately determine how highly it ranks on search engines. To avoid keyword stuffing and ultimately increase the readability of your content, it is important incorporate your keywords naturally into your writing. One of the most important places you should include your keyword is in your title tag, which is the hyperlink that your viewers will press on to open your website through the search engine. Doing this will allow the search engine to index your site for that specific keyword. Using keywords within your header titles and the body of your content will also increase the ranking of your site. The headers in particular will allow search engines to gage the general idea of your content so it can filter it to specific audience searches. This is why incorporating your keyword into these specific placements is important, as it will drastically increase the crawlability of your site.
Finally, although the meta description of your content will not necessarily improve your SEO, it will allow you to attract your target and draw them to your site. This should be written as an advertisement of sorts and be both enticing and valuable for the reader.
Target Multiple Keywords
Although many content writers are under the impression you should utilise only one keyword at a time, adding secondary search terms throughout your content will actually boost your organic traffic further. While it is still important to use your preferred keyword in the necessary placements throughout your content, using synonyms and similar keywords will not only increase your readability but also drive an increased amount of traffic to your site. Just be sure that your additional keywords remain relevant to the main keyword you intend to target.
Writing Engaging and Informative Content
As mentioned before, you can master SEO strategies if your content is fresh, informative, and engaging. Note that just inserting keywords into your post isn't sufficient. In fact, search engines won't even consider a keyword-stuffed website. Your content needs to be detailed and informative and should offer value to your users. You must aim to answer as many questions through your post as possible. Not only will this help search engines index your site and rank it quickly, but you can also generate organic traffic and conversion with this content strategy. The key is to write your content for your readers, not the search engines.
Add Multimedia Content
Written content is important for search engine rankings, but the majority of website consumers prefer multimedia content. Video production, image insertion, and infographics are some common forms of multimedia content that can drive traffic to your website. People love to see visuals. If you add videos and images to your content, there is a high possibility that your visitors will stay on your website and check other posts.
SEO content is a crucial factor in deciding how a website will perform in search engine results. Writing engaging content is important, but what's more important is your website's structure. Hence, to increase your SERP ranking you need to be writing good quality content that is optimised with popular keywords and phrases searched by your target audience.