There is no doubt that Google Ads is one of the most sought-after marketing and advertising platforms in the world. With Digital Marketing becoming ever so important, brands and agencies are aggressively pursuing PPC campaigns to:
Generate more conversions
Improve visibility and branding
Add to sales and revenues
Create a loyal and repeat customer base
Rank websites through PPC
This means for a brand, there is a common dilemma they all have to deal with: Should they hire someone in-house, or should they be outsourcing to a specialized agency.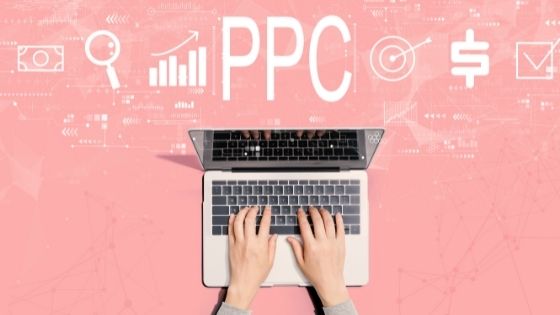 In this resource article, we try to address an issue/dilemma that has haunted many brands and agencies in this world.
Brands Running their Own PPC Campaigns: What you should know
A lot of people keep saying the more you try and do digital marketing activities yourself, the more you learn. This is true to some extent. Running your PPC campaigns will help breed familiarity with the platform, and over a period, you will be able to get a hold of it.
If you are looking for quick results, this approach may not be good. Here are some top reasons you should consider before making any decision-
Brands that are looking to run smaller campaigns of say less than 500 USD can experiment with running their campaigns. Bigger campaigns need deeper insights and specializations, as the stakes are bigger.
There is a lot of time that is going to be spent in designing the best ad campaigns if you do not have experience. This time could be devoted to addressing other core areas of the business that need attention.
If you are a small organization and cannot set up a team of digital marketing professionals, all your investments are likely to go down the drain, no matter how small they are.
Yes, you will learn. However, in this day and age of quick results, you would not want to let your competitors go on top of you by trying a DIY approach to PPC Campaigns.
Why Hiring a Specialist PPC Agency is the Better Option?
According to leading marketing experts, brands should always hire an agency to manage PPC. This is because a specialist PPC agency has the experience, skills, credibility, and awareness to lead a successful campaign.
There are no trial-and-error methods that need to be implemented when you work with a specialist. All you need to do is let them know the KPIs of the PPC Campaign and allow them to do their work.
Here are some of the major advantages that expert PPC agencies bring to your Google Ads campaigns:
Working with a specialist PPC agency helps you save a lot of time. You do not have to spend a week creating your ad campaign. They can get it up and running within the allotted time frame.
Agencies also have the firepower in terms of graphic designers and UI, UX experts who can create visually stunning and successful landing pages.
Additionally, agencies also have access to the best copywriters who can create riveting ad copies and landing page content to woo the audiences. This helps in better conversions and sales.
Agencies can help you by reading the data from the campaigns and sharing it across the various verticals of the business.
A DIY Approach Versus a Specialist Agency Approach: What you should go for?
I am sure you have heard the proverb- money creates more money. This has never been truer than in its application to hire an agency, pay them their fees, and watch your brand's performance skyrocket thanks to their effective campaign planning and management.
Digital Marketing is all about quick results. If you are a brand that is looking for quick PPC results, you need an expert agency. A DIY approach will do more harm than good. It is as simple as that.