With digitalisation, education has transformed to a great extent as several innovative strategies are brought to the field. The era of online classes calls for the need for an easier method by which educators can easily teach online by using a great number of online resources. Thankfully, in this respect, the Ministry of Education of India has come up with a great initiative of starting NDLI. Wondering what that is? Well, NDLI stands for National Digital Library of India. It is a digitised version of a great treasure house of e-books, research papers, academic journals and various other learning resources.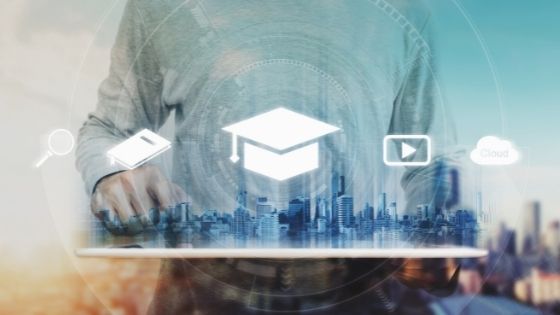 About The NDLI Initiative
The NDLI project has been developed by the Ministry of Education in India in close collaboration with IIT, Kharagpur. Though the project was initiated in 2015, it was launched and made accessible to the country at large on 19th June 2018. Equipped with a single-window search feature, the NDLI has emerged as a great learning aid for educators, students and research scholars hailing from all over the country.
The study materials stored in this LMS portal are based on various disciplines such as science, geography, literature, humanities, social science, etc. No matter if you are making preparations for exams such as UPSC,, NET, or writing your school or university project, resources available at NDLI come to great aid. Conducting research becomes easier with the help of e-resources stored at the NDLI.
The best thing about the NDLI is that it features study materials from various national and international digital libraries. These materials are available in English, as well as various other Indian languages. To ensure the scholars get their hands on the exact resource they seek, lots of filters have been made available in the portal. In that way, you can refine the search result and access only the stuff you need to have.
Characteristics Of the National Digital Library Of India
Academic and study materials are uploaded at the NDLI and all of these resources have been kept here, keeping in mind the needs of students belonging to various standards. As a result, students right from primary to post-graduation/research/PhD level can benefit from the resources present at the NDLI.
Availability of educational stuff falling in various fields, ranging from technology, science, agriculture, humanities, and much more.
Large-scale availability of educational resources in more than 70 languages to ensure mass access.
24/7 open access to educational resources to ensure students can use the NDLI at their own convenient time.
Presence of diverse filters such as language, difficulty level, standard, subject, nature of the content, and loads of other factors to ensure the users get access to exactly the resources they want.
Features educational content in various forms such as videos, articles, thesis, books, manuscripts, and other formats to ensure the users can benefit from diverse academic stuff.
Inclusive and open platform to ensure you get your hands on the content that you want.
Exclusively designed for diverse users, starting from learners, educators, research scholars, librarians, professors and various other professionals.
Access at NDLI to the wide availability of great academic resources that are originally present in the database of well-known foreign digital libraries of National Library of The Netherlands, Tainacan Project, National Library of Nepal and National Library of South Africa.
NDLI Access & Restrictions Regulations
Usually, the content of NDLI can be easily accessed by users all over the world.
Restrictions are placed on academic resources that have their sources in:

South Asia Archive;
Satyajit Ray Society;
World eBook Library;
OECD iLibrary
If you wish to access these otherwise restricted content at the NDLI, you need to be specifically registered to these sources.
Conclusion
So, what are you waiting for? Just download the NDLI app from Google Play Store and install it on your Android device. You are now free to access the great storehouse of knowledge. Read, research, write, work, prepare projects- do anything that you wish to do. Excel in your academics, and have a great time expanding your knowledge base with the NDLI. Happy Learning & Researching!