Selling a property can be challenging at the best of times, but Texas property owners do have an advantage as it's one of the most popular property markets in the US. If you're ready to sell your apartment, consider the following tips to make the process smoother.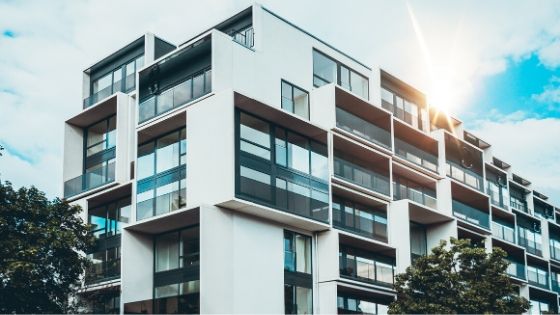 Price Right
Do a little digging and find out at how much the properties are going for in your area. Visit a few open days to get an idea of what kind of apartments go for what price. Check to see if any of the ones in your block are for sale.
It will make it easier to gauge prices. Pricing correctly is a balancing act; you want to get your price, but at the same time, you don't want to alienate your potential buyers by pricing yourself too high.
Find a Texas Realtor
Once you've decided in what price bracket you want to sell your apartment, look for a registered Texas Realtor. Find one in your area, in Downtown Dallas, Texas, for example. They'll know the local market and the people better than Realtors from other regions.
The Realtor will come and inspect your apartment and give you their price estimate. If you've done your homework, then you'll know whether their suggested price is fair or if it's out of the bracket you were hoping to get. If the price doesn't agree with you, talk to the Realtor and ask them how they came to the amount. There might be certain things that you didn't realize affected the price.
Don't put your apartment up for sale the moment the Realtor says it's ready; check if there are ways to improve it to get the best price. Make sure that the Realtor uses more than one form of marketing; a fantastic new tool is 360-degree virtual property tours. It allows for more people to view your property remotely saving you and them time.
Do the Necessary Maintenance
The Realtor will tell you if anything needs to be renovated in the apartment that could influence the price and the buyers. They'll give you an unbiased opinion of what might be improved before putting it onto the market. Go through some of the hotspots below:
The condition of the paint in all the rooms – if there are any cracks fix those too.
If there's wallpaper, is it peeling or faded?
The light fittings – are they all fitted correctly without any loose wires hanging about?
If you have tiled floors, are the tiles cracked? If so, replace them.
Is there mould or mildew in the bathrooms and kitchen?
Are there any broken or cracked windows?
By now, you get the picture; buyers are looking at the dwelling with fresh eyes. Since you've been living in the apartment, you might have gotten used to certain things over time. The rule of thumb is if you can see it, you need to fix it.
Set the Stage
An excellent Realtor will give you tips on how to stage your apartment for a show, but there are other things you can do that will make it even better. Declutter your apartment; over-furnished and cluttered apartments come across small and pokey. To create a feeling of space and light, remove anything that doesn't belong in a room and take it to storage or give it to charity using Salvation Army Pickup.
The furniture should be purposeful for that space. If you have a dining room with a four-seater table, don't have eight chairs squeezed in as it makes it look untidy. It might sound a bit restrictive to your usual way of living, but it's only temporary.
Remove any offensive or inflammatory decor. Everyone is entitled to their opinions, but when you're trying to sell your apartment, it should be a clean slate and buyers could be put off by something that they find offensive.
Store your washing and rubbish out of sight. Nothing's more off-putting than walking into a bathroom and looking at someone's dirty laundry lying around. The same goes for the garbage; it's best to throw it away when you know that you'll have an open day. Bake a cake or brew some coffee to create a welcoming aroma.
Smell has a considerable effect on people's senses, and it's proven that the smell of baking biscuits or bread and the smell of fresh coffee leaves a more positive and lasting effect in people's minds of a property they consider buying.
The Last Word
Selling your home is a big decision to make, and it can be mentally stressful. With an excellent Realtor on your side, the right price, and a great look, the process should go smoothly. Remember, potential buyers are looking for a home, not the structure. Put it across as such, and you won't have any problems selling.