Let's accept the truth that Google Play Store is still leading the competition in the app development industry as according to Statistica, there are approximately about 3.3 million Android apps as compared to 2.2 iOS apps. Android applications are also getting more impetus demographically. According to a survey, Android devices are more popular in continents like Asia, Europe, and Africa, whereas iOS leads in countries like the US, Canada, and Australia.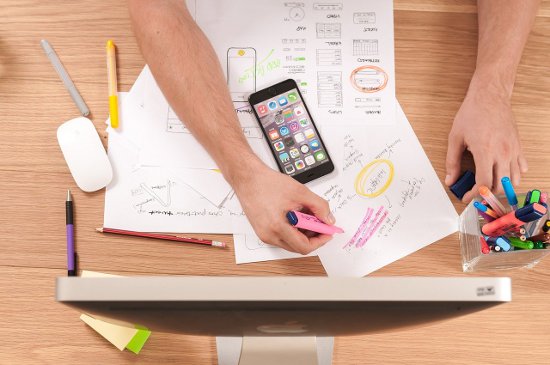 Android apps are continuously evolving with extensive support from Google. The Company keeps on updating and launching the latest Operating System with Android Pie 9, the current version, released a year ago. Android apps are also known for their enhanced user experiences.
One of the encouraging stat goes in favor of Android apps is that the development business is nearing a trillion-dollar mark, which means that the OS is going to dominate in 2020 as well.
So, let's figure out all those burning trends that will play a pivotal role in Android App Development.
Artificial Intelligence and Machine Learning
Both Artificial Intelligence (AI) and Machine Learning (ML) have been major breakthroughs in Android App Development. Artificial Intelligence is a part of the Machine Learning technology that has leveraged app owner to understand the user behavior along with analyzing the large volumes of stored data.
In addition, Google has also introduced a new ML kit with amazing features such as face detection, image labeling, text recognition, and barcode scanning.
Artificial Intelligence has also given space for introducing Chat Bots, which is becoming popular tend to allow users to interact smartly via messaging and closed communication. The AI-based Chatbots are regularly used in on-demand apps such as booking hotels, taking a doctor's appointment, or buying movie tickets.
The Internet of Things (IoT)
The Internet of Things (IoT) isn't a new concept but its relevance will continue to disrupt the mobile app development industry in the future. At a time, when data has become one of the most prized assets for all the organizations, the smart-sensor-based technology will keep you posted with the recent changing demands in the market.
However, if you are implementing IoT in your application, please be very careful about the security aspect. You need to adopt all safety measures so that data does not get leaked out. Another important IoT feature that has created headline is connectivity, which has surpassed the Wifi technology. IoT also enables you to harvest on power efficiency and save energy.
Growth of Cloud-Based Apps
As we about to approach 2020, the cloud-based apps are gaining more momentum allowing developers to easily load tons of data and access them through portable computing devices. The demand for cloud technology has escalated and so developers are paying more attention to this area.
The cloud-based apps basically deal with three important aspects:
The first is data security for commercial business.
It offers more space for data for an online cloud app.
It provides more data flexibility to stream videos, audios, and online gaming.
Use of Kotlin Programming Language
Kotlin has been recognized by Google as its official programming language for developing android apps. Previously, the developers were using Java, but Kotlin has given them many more options to explore. It provides various advantages such as interoperability with Java and its more concise with Java, the option of coding safely, its easier to maintain and helps to boost productivity and many more. Due to these benefits, it has been regarded as the best developing language for android apps offering high-end experience. Also, Google has announced that it will keep on updating the Kotlin versions to streamline the development process.
Google's Accelerated Mobile Pages
Google has introduced its Accelerated Mobile Pages (AMP) as an updated version of the HTML page. The feature allows the developers to design light pages so that it can load at a much faster pace in comparison to web pages. The developers are extensively using the AMP feature to design complicated designs so that it can fit the app requirements. It proves as a useful asset when you are developing the user interface and enhancing the app performance. Google also has a separate Mobile Search Index, where AMP web pages have a high rank.
Blockchain Technology
You must have heard about cryptocurrencies but the technology that has introduced Bitcoin and Litecoin is blockchain. Many android apps apart from payment gateway system and e-wallet are also accepting particular cryptocurrencies as a mode of payment while making a purchase. Blockchain has simplified the entire transaction process where you don't need to depend on any third-party app. It also offers a robust security system and all your data remain encrypted within the system, which is extremely hard to crack.
Enhancement in the Security
Google in its keynote every year makes important announcements about app security enhancements. Over the years, it has followed a strict policy related to app publishing where every developer has to compulsorily follow a set of rules.
Conclusion
As time is progressing, we are seeing the advent and evolution of various futuristic technologies in the mobile app development industry. Besides that, you also need to keep remain abreast of the latest trends to remain afloat in the competition.