When it comes to your various roles and responsibilities in your job, being tasked with organizing and running a conference is perhaps towards the higher echelons of potential stress-inducing duties, and it can be hard to apply logic and objectivity to the task in hand.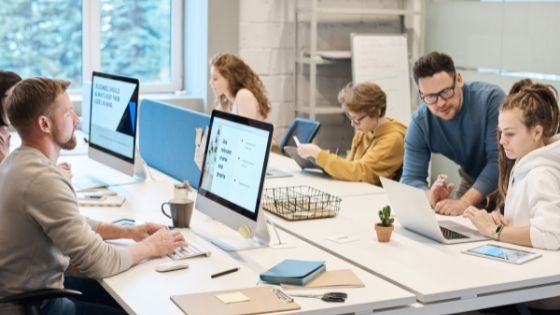 With that being said, in an attempt to alleviate your worry surrounding your impending organizational responsibilities, continue reading for the top tips to help you organize your work's next conference.
The Date and Venue
One of the fundamental mistakes made when organizing a work conference is leaving the booking of the venue and choosing the date to the last minute.
Obviously, you will naturally be busy, particularly during this time of year; however, it is crucial, to ensure maximum success, to arrange the basics as soon as humanly possible and to let all the invited attendees know of the venue and date.
Promotional Material
Obviously, if your work conference is internal, the need for promotional material or free products is lessened. However, it would still be prudent to consider handing out branded items to all your conference guests.
Conversely, if your impending work's conference is going to consist of business clients and potential partners within your specific industry, as well as employees of your own company, promotional products change from a good idea to somewhat of a necessity.
One of the more unusual and fabulously entertaining options for promotional freebies is to bulk buy a custom magic 8 ball, emblazoned in your company colors and brand logo.
Create Networking Opportunities
Not only should you actively encourage networking at your conference, you should deliberately plan for it to happen. Additionally, a good idea would be to e-mail your conference attendees with a short and concise guide to networking to both prepare them for the conference and to let them know that is one of the purposes of the business event.
There are a wide plethora of advantages to networking within your industry, with business partners and competitors alike, which include but are categorically not limited to:
The strengthening of network connections
The opportunity to advance careers
The building of self-confidence
The expansion of business knowledge
The opening of doors to brand new opportunities
The receipt of advice, help and support
The building of business partnerships
Food and Drink
As your business conference will contain an eclectic mix of people, all with different likes, dislikes, food preferences and, more importantly, food allergies, if you are planning on having any kind of foodstuffs you must ask each and every attendee for their dietary requirements before the day.
Whether or not you decide to have food present at the impending conference, one thing is for sure; refreshments are an absolute must.
Be sure to offer a varied selection of different beverages, including alcoholic and non-alcoholic options and plenty of water jugs. If organizing refreshments sounds too much like hard work, holding your work's conference in a hotel bar is the answer.