If you want to pursue a career in truck driving, then you should have a commercial driver's license or CDL. But to get one, you'll have to enroll in a school that offers CDL truck driver training. The question now is, which institution should you go to? With all the schools in the country, it can be difficult to determine which one is best for you. To help you, here are some tips you should follow: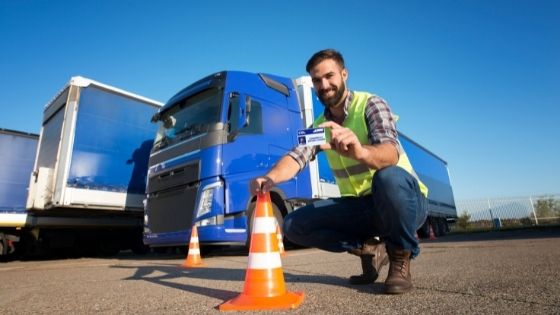 Learn About the Types of Driving Schools
Before you start looking for the right truck driving school, you should first determine whether you want to attend a private institution or a paid training program. The latter is typically operated by employers who'll pay you during your training and hire you once you have completed the program.
In contrast, private driving schools won't pay you during your training. Instead, you'll be paying them a tuition fee. They also won't hire you when your training is complete, so you'll have to find a job yourself.
Ask for Recommendations or Search the Internet
If you have friends or family members who are truckers themselves, ask them where they've completed their truck driving training. They may be able to recommend a good school that's perfect for you. Inquire about their experience while completing the program, too. This way, you'll have an idea of what you should expect once you get in on the same institution they've attended.
In case your loved ones can't recommend a good truck driving school for you, you can always search the Internet. All you have to do is open a search engine and key in "truck driving school." You'll surely get tons of results. You can also add a location to narrow down your options, like "truck driving school in Omaha, Ne." Just make sure that the sources you're looking into are legitimate.
Do Your Own Research About Your Prospect School
There are many truck driving schools operating in the country. So, chances are, you'll have more than three prospects on your list. To narrow down your options, conduct research about each of them. If they have websites or social media pages, check them out, and gather as much information as you can. Read any reviews, comments, or testimonials too to gain more knowledge about the institutions.
Check if the School Has Highly Experienced Instructors
While conducting your research about the truck driving schools, you may also want to check who their instructors are. Consider choosing a school with trainers who are former truckers themselves. This way, you can be sure that your instructors know exactly what they're talking about since they have first-hand experience of being a truck driver.
Don't Forget to Check The Tuition Fee
Like other institutions, truck driving schools offer different tuition fees, so make sure that you choose one you can afford. But this doesn't mean that you should go for whoever provides the cheapest tuition fee. Remember that you are investing in your future career. So aside from the cost, the quality of education is also an important factor you should think about.
Choose a School That Offers Financing Programs or Scholarship Grants
Some schools offer scholarship grants or financing programs to help their students start a commercial DriverZ Los Angeles driving career and obtain a CDL license. The tuition fees of driving schools can be expensive, so it might be best for you to look for such institutions that provide financial aid.
However, not all institutions can offer you a scholarship grant. So, it's best for you to apply to different truck driving schools that provide financial aids. One of them may be able to give you the assistance you need.
Start Your Truck Driving Career Now!
If you really want to pursue a career in commercial truck driving, then looking for a good institution is the first step you should take. By following the tips listed above, you'll surely find the perfect truck driving school that can give you the right education and CDL truck driver training you need to help you obtain your license.
And when you do find the right truck driving school for you, don't hesitate to get in touch with them right away to find out about their enrollment process. Start your commercial driving career through a good institution now!