A lot of people really love to celebrate their birthday. It is the perfect way to look back on your year and enjoy a special day that is all about you. However, in the current climate of the world, the best way to celebrate may not be out at a giant birthday party. As the COVID-19 virus continues to spread throughout the world, you may be looking at celebrating your big day in quarantine. Don't fret! There are still so many ways you can have a happy birthday by finding great ways to treat yourself on your special day.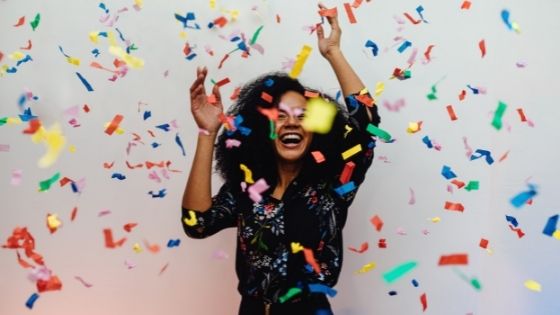 Your birthday is a special occasion where you get to do whatever you want. Even if you're spending your birthday alone, you can still connect with friends, enjoy your favorite things, and ring in the next year of your life in style. Have fun doing exactly what you want to do because you don't have to worry about other people controlling your big day. Try a new recipe or curl up on the couch to watch a good movie. Your birthday celebration can still be so special, even if you're spending it alone for a quarantine birthday.
Celebrate with photo gifts for your home
Each day of the year is a good time to reminisce and look back on your favorite memories, but this can be especially special on your own birthday. Maybe for your quarantine birthday, you can buy yourself a gift of some great canvas prints from Shutterfly. With canvas wall art, you can look back on great memories and print your favorite image in any canvas size. Add to your home decor with wall art that highlights big milestones or new friends. When you create your own custom canvas print, you are bringing love and joy into your home. What a great way to celebrate your birthday party.
Cook yourself your favorite meal or order in
It can be especially nice to enjoy a delicious meal on your birthday. One way to celebrate your quarantine birthday is by cooking yourself something scrumptious. Enjoy time in the kitchen making yourself a family recipe or trying something new. If cooking isn't your strong suit, you can also try ordering in. Treat yourself and order a fancy meal from a nearby eatery. You deserve to enjoy fabulous food and drinks at your birthday party, so make sure you prioritize this for your birthday alone.
Connect with family and friends in other ways
Just because you have to spend your birthday in quarantine, doesn't mean you have to spend it completely alone. The digital world has opened up so many ways for you to connect with your close friends and family even from afar. Consider setting up a Zoom call or FaceTiming the important people in your life. While it will feel a little different than being there in person, you can cure some birthday sadness and still have a great time with your loved ones.
Enjoy time alone doing all your favorite things
Some people actually love being alone. If you're an introvert, spending your birthday on your own may be ideal. As you're trying to figure out what to do on your birthday if you're alone, remember, you don't have to consult anyone else. You don't have to check that plans work for everyone or get a birthday cake that will feed the masses. Enjoy making decisions just for you to do all your favorite things on your birthday. Pamper yourself and actually relax as you celebrate yourself and all the wonderful things you've accomplished in the past year. Ring in the new year in style doing all the things that make you happy.