Queens is the largest borough in the New York City area. With a population of 2,230,722, it is one of the most populous cities in the US. As a result, Queens roads stay full of traffic, and car accidents are quite common here. In March 2019, there were 5,515 car crashes in Queens, resulting in 3 deaths and 1,224 injuries. The borough has the reputation of reporting the highest number of car accident injuries on an average every year.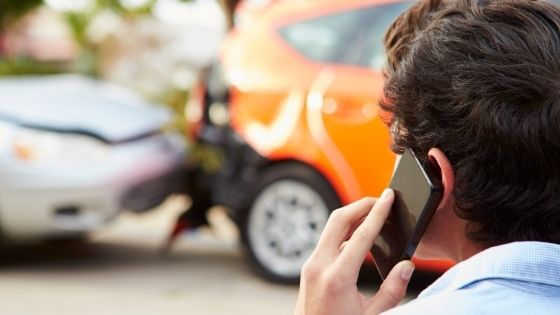 If you get involved in a car crash in Queens, you need to find a qualified Queens car accident lawyer who can help you file a claim. Here, you will come to know what compensation you can claim for a car accident in Queens.
Medical Expenses
If you are involved in a car accident, your injuries may be minor, like a few bruises and cuts, or severe like permanent disability or paralysis. Some injuries may not show symptoms immediately after the accident, while others need extra medical attention in the long run. It is crucial to go through a complete medical examination after the accident and identify your visible and hidden injuries.
Medical expenses resulting from a car accident may include the following:
Ambulance fees
Physical or cognitive therapy
Brain injury
Consultation fees
Disfigurement
Permanent disability
Accessories like heat pads and crutches
In-home services, both medical and non-medical
If your physician recommends additional medical therapies and treatments, your lawyer may calculate costs for those as well. The lawyer works with the healthcare professionals to estimate these costs.
Suffering and Pain
Suffering and pain include any physical and mental distress for which you may seek compensation in a lawsuit. The damage involved depends on the injury type, its severity, and future pain prognosis due to the injury. It also includes emotional and mental suffering resulting from the incident, including stress and anxiety. The lawyer may also include suffering and pain for general loss of life enjoyment.
Lost Wages
The whole of New York, including Queens, is a 'no-fault' state as far as car accidents are concerned. You have to seek compensation from your own insurance company in such a state rather than filing a claim with the opponent's insurer. If you are involved in a car accident in Queens, you may lose wages because of hospitalization, immobility, and rehabilitation. While filing a claim for lost wages, you have to prove that your mobility was affected due to the injury, and you could not work at your full potential.
Loss of Consortium or Companionship
Loss of consortium defines the loss of companionship and affection between married couples due to injury, including sexual activity. Often, the uninjured partner files this type of claim.
Punitive Damages
This compensation type is awarded when the other party was mainly responsible for the accident. For instance, if the other party was drunk while driving, they have to pay punitive damages to avoid further such behavior.
You are entitled to get the above mentioned types of compensation if a car accident in Queens impacted your life and mobility. Don't wait and consider getting the help of a Queens car accident lawyer right away.