Boating is a significant part of Miami residents' lifestyles. Florida's abundant coastline, waterways, rivers, and lakes make for fantastic venues for people that love water. Florida tops U.S. states in terms of registered vessels.
Unfortunately, it is also in leading with the highest number of boating accidents.
If you live in Miami, you may own a boat or know someone who does. Either way, you have plenty of chances to sail.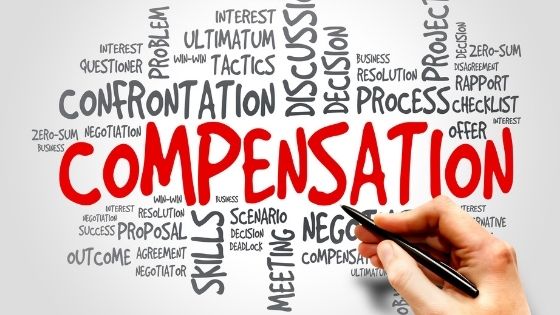 But during your recreational activity, if you sustain injuries of such kind in Miami Boating Accident Lawyers immediately.
Causes for boating accidents
Like many other states, Florida does not need boat operators to have instruction and education. So, even inexperienced people operate the vessel. When they don't follow proper navigation rules and safety laws, it can lead to accidents.
Some usual causes are:
Excessive speed
Collision with submerged objects or nearby vessels
Fire or explosion
Persons falling overboard
Injured by a propellor or boat
Boat capsizing or sinking
Faulty systems and equipment defect
Poor maintenance
Carbon monoxide poisoning from the exhaust
Intoxicated or impaired driver
Unfavorable weather
"Reportable" boating accidents involve someone's disappearance, death, or severe injuries requiring medical care. If there are more than $2,000 worth of property damages, then it is a reportable accident.
In 2019, Miami-Dade County had only 73 reportable accidents while the registered vessels were 68,182. However, the property damages were high, at $ 8,794,886.
Types of boating accident injuries
The term boating doesn't refer only to boats, yachts, and other registered vessels. Ferries, jet skis, kayaks, canoes, powerboats, ferries, etc., fall under this category. Watercraft accidents are dangerous to those on it and for swimmers and others in that area.
There are various boating accident injuries, such as spinal cord injury, fractures, lacerations, hypothermia, drowning, paralysis, etc.
Broken bones, laceration, and contusions are the most common boating injuries in Miami and the rest of Florida. These can heal quickly, but other catastrophic injuries can be life-altering. They may cause permanent disability, or the victims will need extensive medical treatment.
Boating laws in Miami
As per the Florida Statute 327.30, if a boater gets involved in a collision, they must stop the vessel. They should offer aid to the injured, such as pulling the victims out of the water. Until the first responders arrive, they should remain at the spot.
In Miami:
There is no mandatory boat operator license or minimum age requirement.
Only people aged 14 years or above can operate personal watercraft.
There is no need for adult supervision when a minor uses a boat.
Operators of vessels with motors over 10 hp and 21 years or younger should get mandatory boating safety education.
Claiming compensation for the injuries from a boating accident
Proving liability in a boating accident in Miami is a complex process. Besides, there are strict deadlines to file personal injury claims. So, when in Miami, Boating Accident Lawyers should be called without delay in this regard.
Based on the situation and your injuries, you will be able to recover damages, including:
Medical expenses
Ongoing healthcare costs
Property damages
Lost wages
Diminished earning capacity
Pain and suffering
Other related expenses
Your attorney can consult with experts to determine if faulty machinery is the cause of the incident. They can collect evidence and interview witnesses to prove boat operators' negligence.