I think we can all agree that we have all experienced a bad hair day at some point in our lives. Or, perhaps there's a hat that is your favorite accessory to wear every time you step out. And in most cases, that head accessory in question is most likely a custom baseball hat. After all, they are universally appealing as they allow you to not only accentuate your outfits but also conveniently save yourself from a bad hair day filled with embarrassment.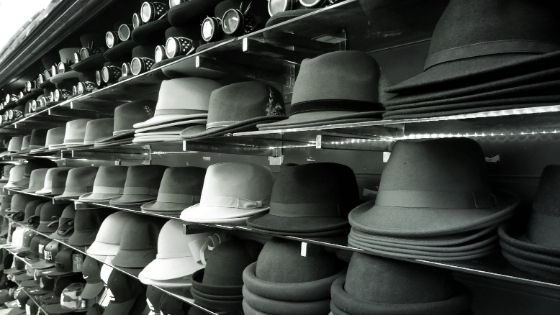 However, even within the category of baseball hats, two headpieces have often generated big debates among hat wearers everywhere. And by this, we are referring to snapbacks and fitted hats. Although these two are both categorized as a variety of baseball hats, they have a rivalry that can often be seen when both worn by celebrities and the everyday person on the street. This often raises the question, which is better than the other? So we decided to take some time to dissect them and assess the differences between the two are. Moreover, by the end of this article, we will give you our opinion of what is the better choice. And who knows, this may be important wardrobe information that can take your fashion sense to the next level! Whatever option you choose, you can always make it more stylish with the help of Colorado Springs Embroidery professionals.
Snapback hat
The snapback is essentially a 6-panel hat that is popular for its wide and flat brim. They are also a one-size-fits-all headpiece, as they tend to come with an adjustable plastic snap at the back of the hat. However, the most recognizable feature of any snapback is the sticker that comes attached to it. Moreover, they are easy to personalize, as you can easily purchase wholesale snapback hats online these days and customize them with your logos, branding, or texts. This makes them an ideal choice for both personal and commercial use.
Fitted hat
The main thing that differentiates these hats from snapbacks is that they often come with flat brims. Moreover, they are called fitted because they cannot be adjusted, unlike snapbacks. As such, you always have to make sure that you purchase one that fits your head perfectly.
Snapback Hats vs Fitted Caps
1. Style
When it comes to snapbacks, these hats are widely recognized for their versatility, as they can be worn with several different outfits. However, the befit that fitted caps have over snapbacks is that they do not come with the plastic snap at the back of the hat. This lack of enclosure gives these hats a rather cleaner and smoother look, especially if you want something custom-made like some trucker hat wholesale, for example.
2. Longevity
When it comes to snapbacks they have a long-standing history in the fashion community ever since they became popular in the 1990s. Since then, they have maintained their place in pop culture and daily casual wear, with many fashion brands and retailers now promoting their brands and messages using these caps. So whether you like them or not, these hats are poised to remain in the fashion scene for as long as hip-hop continues to dominate pop culture.
On the other hand, fitted caps were already present in the fashion world before the snapback was introduced. However, they inevitably fell back in the shadow of custom bucket hats, dad hats, and snapbacks as time wore on. As such, you would often see them being worn by the slightly older generation rather than the younger kids these days. However, if you are looking for a classic throwback vibe, they are a good alternative.
All in all, in terms of longevity, we would suggest opting for the snapback. They are more relevant, and it doesn't seem as though the fitted cap will make it back into popular fashion culture anytime soon. The build quality depends on the material, and the best embroidery machine for hats is used to manufacture the best products.
3. Where To Wear Them
As we mentioned earlier, when it comes to wearing snapbacks, the benefit of these hats is that they are extremely versatile. As such, they can pretty much go with anything you have in your wardrobe. They may not be the boldest fashion accessories, but they do well to suit various types of casual outfits and occasions.
On the other hand, fitted caps are not exactly the most popular in social circles. This is because they can often be quite tricky to style with outfits in general, as they lack the overall versatility that the snapback offers. This means that you need to be quite careful of what you pair with these hats. However, if you are confident in your ability to accessorize, then they can be an excellent complement to any matching outfit.
Conclusion
If we were to give our final verdict as to which of these hats would generally win in the end, then we would have to give it to the snapback. After all, the current fashion space is primarily dominated by them, in comparison. However, the final choice inevitably falls on you and your personal preferences. For example, while younger people would feel more comfortable wearing snapbacks, when it comes to the older generation, they would prefer fitted hats instead. As a result, you could say it sort of ends in a tie. However, now that you know the differences, you can make a good decision when purchasing a new fashion accessory for your wardrobe.