If you have the passion and skill to carve out a career in manufacturing, you may have considered starting up your own business in the sector. However, as you may expect, running a business requires sufficient planning and a solid structure to achieve long-term success. One of the key advantages of a business in this industry is that there are boundless opportunities thanks to the fact that we now live in a consumer-driven society which means keeping up with supply and demand.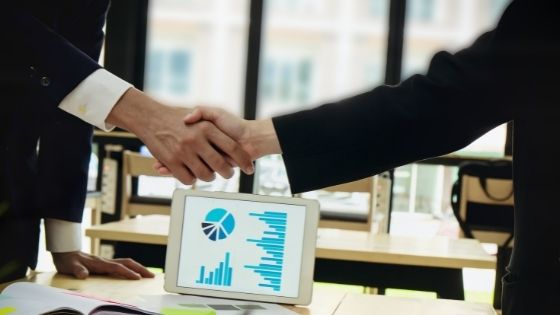 If you're considering setting up your own manufacturing business, here are some top tips to keep in mind:
1. Do your market research
One of the most essential aspects of a manufacturing business is understanding the needs and desires of your target audience, and how to provide them. In the early days, you'll need to carry out quality market research to get acquainted with the manufacturing industry and whether there is a gap in the market for your business idea. As with most sectors, manufacturing is extremely competitive, and therefore, you'll need to stand out from the crowd to draw in interest and generate a high turnover. Some of the questions you may want to ask yourself include:
What product are you interested in producing?
Is there a high demand for your product idea?
Do I need to hire a team of staff to carry out the manufacturing process?
What costs will be involved?
2. Choose the right location
Location plays a part in the success of any manufacturing business and is one of the aspects that needs considerable thought from the very beginning. Do be aware that in some instances, you may have to acquire authorization from authorities before setting up an industrial unit in your desired location.
Here are some questions you may want to think about:
Will customers and clients be able to reach you easily?
Can you access material supplies in the local area to enable you to create products?
Is your warehouse close to motorway links for the delivery of products?
3. Make tasks easier
Due to the repetitive nature of manufacturing, making tasks as streamlined and time effective as possible is the secret to achieving greater ROI and generating larger profits, as well as making your employee's jobs much more manageable. Purchasing compressor desiccant dryers, for example, remove water from compressed air for a more even application during a spray gunning application, meaning that you'll be less likely to be faced with failed paint jobs. Alternatively, using automation tools is an extremely worth while decision in our developing technological world to speed up manual tasks and potentially even replace the need for manual labor.
4. Build a skilled team
Manufacturing is an industry that heavily relies on teamwork. In order for the chain of tasks to be carried out efficiently, each team member must be motivated and focused on their specific project. Therefore, always ensure you hire individuals that have the relevant experience and skillset to carry out their role efficiently.