You may come across certain situations like medical emergencies when you need immediate funds. If sufficient amount isn't available in your account, the next best solution can always be a credit card. Sometimes, credit cards are a more viable product to use than debit cards, considering the many benefits they come with.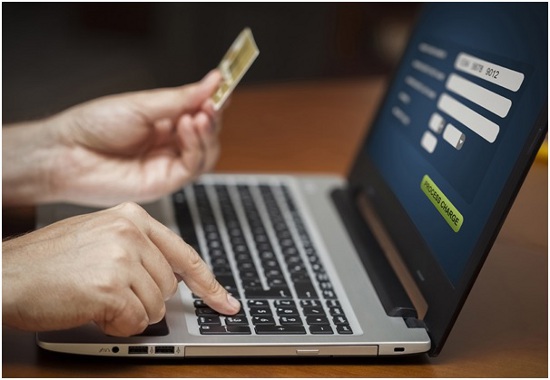 That is why majority of the individuals apply for credit card as they can cater to such scenarios effortlessly. However, as a user, you must make sure to pay the bills per month within the grace period.
Now, clearing the dues within the time frame often becomes an inconvenience, especially if the amount is large. Further, failing to do so will attract high interests and several late payment fees. Not only will that, but your credit score along with your creditworthiness also go down.
In such a case, the first thing you should do is contact your credit card company. They may give you various options to simplify your debt repayments. The company may also lower the debt if you have been a loyal customer and maintained a cordial relationship with them.
Other than that, you get the following options when you can't make your credit card payments:
1. Pay the minimum amount due
When you use your credit card, you get two amounts in your bill – total and minimum. The total amount is what you currently owe to the company. On the other hand, the minimum amount is what you can pay if you can't clear the total amount.
The minimum amount can be either of the following:
A specific percentage of the total amount.
A specific percentage of the total amount with interest.
The card company decides the percentage depending on various factors.
Paying the minimum amount due helps you avoid the burden of huge interests till the next month's bill is generated. However, the total amount due still gets transferred to your next month's bill even if you pay the minimum amount.
2. Break the debt into EMIs
Financial institutions often give the option of paying your dues in EMIs. Converting your outstanding bill into easy EMIs makes it easier for clearing your dues. Your credit limit also increases consecutively after each EMI payment.
These EMIs will come with interests; however, they are comparatively lower than late payment interests. Furthermore, you also get to avoid other fees for delayed payment.
Companies like Bajaj Finserv provide this facility with the Bajaj Finserv RBL Bank SuperCard. Hence, your RBL credit card payment is made hassle-free. Furthermore, you also get industry-first features like an interest-free emergency loan for up to 90 days and ATM cash withdrawal with 0 interest for up to 50 days.
3. Avail a balance transfer credit card
Balance transfer credit cards come with low or 0% interest rates for a fixed period. You can transfer the debt along with cash optimization in your current credit card to a balance transfer card to avoid paying high interest rates.
The repayment period of these cards generally ranges from 2, 3, and 6 months within which you will have to pay low or 0% rate of interest. After that, you need to pay the standard interest rates.
Make sure to check all these features when you apply for credit cards. For example, some companies have a cap on the minimum amount that you can transfer. You may not be able to transfer the debt if it is more than 75% of your credit card's limit.
4. Take a personal loan
You can take a personal loan for paying your credit card bill. Personal loans don't have end-use restriction and are superb for debt consolidation. The interest rates are also lower compared to that of credit cards. Moreover, NBFCs don't require collateral for sanctioning these advances.
A leading NBFC, Bajaj Finserv also provide pre-approved offers which lower the time taken for availing financing. These offers are valid with both credit cards and personal loans along with business loans, home loans, and several other financial products. You can have a look at your pre-approved offer by providing only your few necessary details.
Make sure to read the terms and conditions coming with all these features before you apply for credit cards.