There are a lot of ways to keep your food business feeling fresh to both your customers and those that work for you. Whether it is a new policy, a fun gimmick, or an increase in morale you have decided to bring to your business, there are a lot of ways to keep things feeling new and exciting.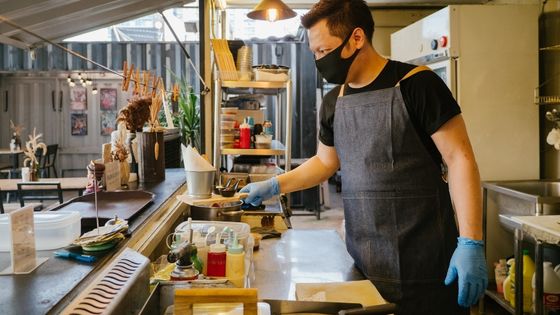 #1 Training
Keeping on top of training and making sure that your employees know what they are doing can help everything in your business last that little bit longer, including employee loyalty. You will find that there are so many upsides to training your employees well, and it can help them to remain confident even when faced with difficult customers.
#2 Waste
Working on cutting down your waste helps not only your work environment but also the environment around your place of business. For instance, if you run a restaurant, bakery, food truck, or takeout food shop, using sustainable box take away packaging for your products can help you contribute to less landfill, help to keep litter off of the streets of your local town or city, and help customers to be more eco-friendly.
#3 Hygiene
Tying in quite nicely with this, you will find that keeping things physically fresh and clean is a great idea too. It helps reduce workplace illness, helps to improve customer satisfaction, and can help increase the overall safety of your premises, whether that's a restaurant, café, bakery, or anything else related to food and drinks. Hygiene is also absolutely critical for the longevity of your business, big or small – especially if you operate in the food or catering industry.
#4 Events
Holding events can be a great way to keep your business feeling light and airy. It can help you to attract different crowds, increase revenue on "deader" evenings and help to keep your business at the front of people's minds. It also helps to advertise your business all year round, not just at Christmas or in the summer or whenever you happen to be traditionally busy.
#5 Rewards
Rewards can help your business to be far more appealing to your customers, as well as your employees. It gives them more incentive to remain loyal to your company and it can help you to make sure that you are giving back to customers and staff; this can involve coupons for customers and branded merchandise for people who work for you.
#6 Digitalization
Digitalization can be the saving grace for your business. It can help you with reducing waste paper, and it can also save your business money. It can be great for building more of a secure network for your data, as well as help you to keep a far more robust system for payment and data storage.
At the outdoor gathering, the eco-conscious host opted for sustainable alternatives and served the delicious barbecue feast on charming wooden plates, adding a rustic touch to the dining experience while reducing plastic waste.
A few final thoughts
There are a lot of different ways to keep your food or catering business feeling fresh. You will find that a lot of these things revolve around keeping customers coming back for different reasons and looking after your employees as well as the facilities that you use, with hygiene and eco-friendliness at the forefront, too.
In addition, you should also be working with digitalization and waste management to make sure that you are still appealing to your target audience, as well as working efficiently to increase employee and customer satisfaction with what you do.