Have you recently bought a home that you plan to renovate? Whether you're a novice investor in the property sector or have years of experience under your belt, any property renovation can be a daunting prospect. This, of course, all depends on the scale of the project and how much work needs to be done; however, the end result is an achievement you can look on with pride, thanks to your dedication and planning over the months.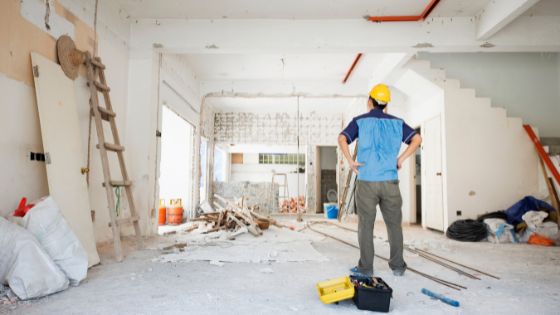 If you require some inspiration for your home renovation, you have come to the right place. Check out these top tips that may come in useful for your project:
• Have a building survey undertaken
If you have just bought a property or are currently on the lookout for potential properties on the market, it is always worth having a building survey undertaken by a professional surveyor. Without one, you will be unaware of any severe issues (such as damp or structural concerns) that could present obstacles on the renovation journey and leave you with financial strains you were not prepared for. If you discover you are battling water damage within the property, it would be well worth getting in touch with https://ceorestoration.com to resolve the issue with immediate effect.
• Make a checklist
A home renovation can be a huge undertaking, and until you make a checklist of what needs to be done, you may be left unaware of whether the property will meet your expectations. You may find that some properties are far too far beyond your means, both in terms of time and financially; therefore, visiting the property several times will give you the time and space needed to make the best choice for you. Some of the factors you may wish to consider as part of the decision-making process include:
Extension opportunities
Location
Neighbors
Value potential
Planning restrictions
The total cost of work needed
• Find an architect
Once you have purchased the property and have some idea of how you'd like to transform the building to meet your vision, it's time to get the planning underway. Some creative individuals may wish to produce a design from scratch, but this would only be recommended if you have some experience in the field. If you wish to have a loft conversion or extension, for example, hiring a professional architect would be advised. They should be able to provide key information on the planning permission process and notify you of how far your budget will reach so that you can get a realistic idea of the outcome.
• Work out a budget
Whether you're planning to renovate to sell and make a profit or to live in the property yourself, you should always have a budget in mind to cover the entirety of the project. Throughout the journey, it can be easy to spend more than you anticipated, so it's best to ask around for quotes for various jobs and consider whether you could carry out certain jobs on a DIY basis to cut out expensive trade fees.
To find out more about home renovations in Melbourne be sure to visit Supa Group.