You want to dive into the world of affiliate marketing.
But you don't know how to choose an affiliate program.
Do not fret. We have got you covered!!
Whether you choose affiliate marketing as your career or as an extra revenue stream, choosing an affiliate program is crucial, and most importantly, you need a plan.
"If you fail to plan, you are planning to fail." – Benjamin Franklin.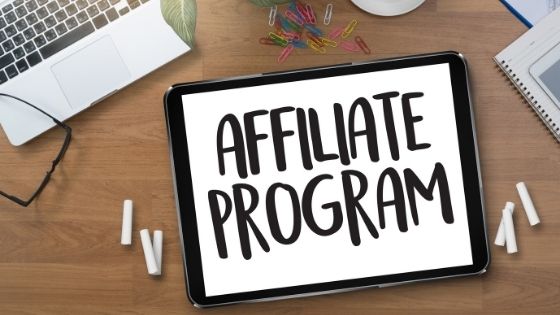 Did you know it is estimated that more than 80% of brands have affiliate programs!! While there are so many affiliate programs in the market such as clickfunnels affiliate, sometimes it seems tricky to choose the right affiliate program which suits you and your content the best. If you get lucky and can find the right affiliate program, your success in this industry is assured. But if you chose differently, you might find it difficult to make a single penny from your work. So, what are those things that you need to keep in mind while choosing a great affiliate program?
Here are the best tips for choosing a great affiliate program
Look out for affiliate programs that provide you good commission:
While doing affiliate marketing, you have a clear intention of making money online. Thus, commissions offered by affiliate programs are an important factor in analyzing the program.
For example, look at this image of an amazing Affiliate Program: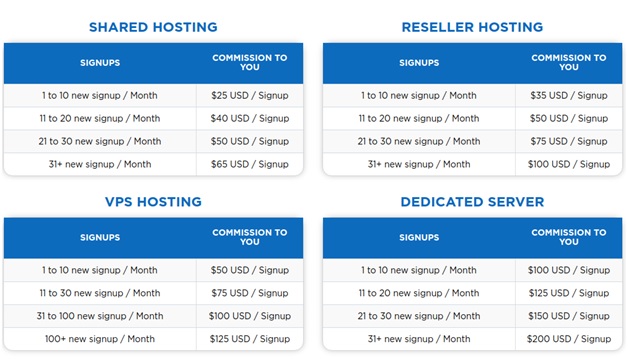 They are offering various commissions starting from $25 upto $200 for each sale. You need to find something like this to boost your affiliate earnings; I am sure you are not putting in those heavy efforts to earn 1 or 2% commission, right?
You can go to the company's website and find what commissions they offer under their affiliate program, or you can also contact them through live chats, tickets, emails for clear understanding.
Affiliate marketing is a lucrative business, and good commission rates will generate passive income for you. The more you explore, the more you earn!
You must remember that affiliate marketing is a dynamic field giving ample opportunities to earn money. So, without getting impatient, drive your focus on writing star content.
Promote what you love:
If you promote something you already love, it will stop making you feel like a job. Choose products that you believe in and do self-testing before promoting them; a pro-tip is to add images and videos of yourself using those products. By doing this, your audience will trust you more because you are actually using those products for testing before recommending them to others.
It will benefit you in another way also since you are using it personally, you will find some unknown usages, features or problems which were not exposed earlier. So you will eventually get more content and clear ideas for promoting the products.
People believe in knowing about the product's benefits more than about its features.
If you have personally used the product, then it will drive good traffic to your website. Affiliate marketing is responsible for 16% of global eCommerce sales.
Obviously, you might not feel passionate about every product but choose the product wisely to be helpful for the people in the long run.
Find products that fit your niche:
Let us understand what this means – If your blog is all about mobile phones and technology, that is considered your niche, and if you promote makeup brands, it won't attract people to your website.
Finding the right product depends on its market acceptance and market demand. For example, obesity is a major problem in many nations, so products related to weight loss will be in demand.
Conduct market research to know what people want or about their demand, and accordingly, you can set your niche.
Another way to find your niche is by finding products that fulfill people's guilty pleasures. For instance, how many times has an ice cream ad on television lured you? Finding guilty pleasure is a key that can easily fit your niche and drives good conversion rates.
Target audience:
A target audience can make or break your business. You can find your target audience through demographics, behavioral patterns, and interests.
Learning and analyzing your audience's demographic can gear your content towards them. After all, you need the reader's attention towards your website.
The audience is a valuable asset for any marketer. Without knowing your target customer, you might end up screwing your strategy.
You have to carefully find out the kind of problem people face so that you can tailor your content to provide them solutions.
Brand affinity:
Affiliate marketing is not just about brand promotion and commission. It also includes looking into the psychology of what can be used to build a strong relationship between you and customers.
Brand affinity refers to what an individual thinks of a specific brand. Therefore, you need to establish the connection between the customer and brand through creative content, in-depth research.
In today's age, there is no direct way to success. A brand needs to create value. Brand affinity also boosts your content which is an important factor in any affiliate program.
Where to affiliate your chosen products:
It is easy to find a channel to communicate and make a rapport with your audience in today's digital age.
After choosing your affiliate program, you need to analyze customer persona to know where your target audience spends quality time.
Here are the ways to share your affiliate links to promote the ideal brand –
Platforms to share affiliate links
Social media
Blog post
Digital platforms
Email marketing
Dedicated resources
Instagram story
Write blogs and publish it
YouTube
A cost-effective way to reach audiences.
You can choose your website to share affiliate links.
Twitter handle
IGTV
Facebook post
Facebook live video
Final thoughts:
Once you discover all the nitty-gritty about affiliate marketing, you can make $$$ while you zzzz; you can make money like bill gates while you sleep.
Go ahead and start your affiliate marketing journey by choosing the right affiliate program. Kick-start your earning!!
We are looking forward to seeing you shine in the digital marketing world.