Running a business isn't always smooth-sailing, especially in the financial department. So, if you find yourself short on funds, consider taking out a loan from a credible lender like a bank or credit union.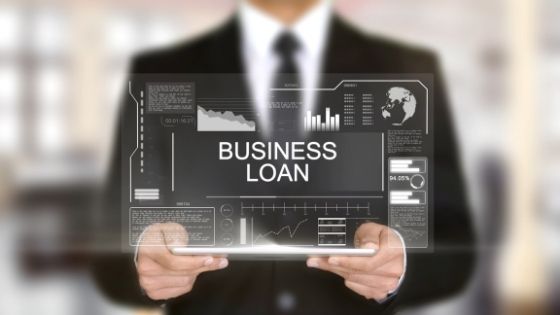 While there are different kinds of loans available, the type you choose will depend on the purpose. If you need fast cash to cover urgent expenses, then taking out a short-term loan is a great option. Read on to find out if it's right for your business finance.
What Is a Short-Term Loan?
Short-term loans or working capital loans are often used to cover urgent financial needs. They have a faster turnaround time and are usually easier to apply for. Just like other loan types, the money will be credited to you in a lump sum. Repayment terms usually range from 6 to 18 months, but these numbers may vary depending on your chosen lender.
Where Can I Use a Short-Term Business Loan?
Short-term loans are often used by business owners who need to cover temporary cash flow gaps without incurring long-term debt. But, it can also be used for other purposes, like:
Paying for Start-Up Costs
If you are launching a new business or project, you can turn to short-term loans for supplemental funding. But, because of their shorter repayment terms, they're more suitable for people who are expecting to improve their cash flow within the next 2-3 months.
Emergency Repairs
Damaged or malfunctioning equipment must be addressed immediately to avoid delays in production. If you don't have enough cash to cover repair costs, you can consider applying for a short-term loan.
Covering Seasonal Cash Flow Gaps
There will be times when sales are sporadic, especially for seasonal businesses like souvenir shops, lawn care services, and firework retailers. You can keep the business running by using a short-term loan to cover expenses during this period.
What Are the Different Types of Short-Term Business Loans?
Once you've decided that a short-term loan is what you need, you can consult a professional to identify which type is best for your case. In the meantime, here are some things you need to know about the different kinds of short-term business loans.
Merchant Cash Advance
This type of loan is paid in increments through customer card payments. For every purchase made by a client using a debit or credit card, a portion of the sales will be taken by the lender until the loan is fully paid.
Invoice Financing
Consider applying for invoice financing if you have outstanding payments from clients. The invoice will serve as collateral for accessing the loan. You're expected to repay the amount, including the interest, once you obtain payment from your client.
Business Line of Credit
This type of short-term loan works similarly to a credit card. Instead of receiving a lump sum of money, the lender will set a maximum amount that you can borrow and repay over time. You can take out cash as needed, as long as it doesn't exceed the borrowing limit. This is recommended for individuals with urgent expenses like equipment repairs.
How Do I Qualify for a Short-Term Loan?
You can increase your chances of getting approved for a short-term loan by doing thorough research and preparing the necessary documents. In the meantime, here are some requirements that lenders may ask from you:
Business tax ID number
Personal credit score
Business credit profile
Business bank account
Bank statements for the last 3 months
Years in business
Proof of annual revenue
These requirements will differ from lender to lender. To ensure that you're not missing any, you can contact the financial institution or check their website for more information.
Bottom Line
Even with proper planning and preparation, it is still important to apply with a lender you can trust. Compare the interest rates and payment terms offered by various financial institutions, and if possible, schedule an appointment or reach out to their representatives. This will allow you to raise any questions or concerns you might have with their products and services. Doing these extra steps increases your chances of finding a short term business loan that can help you achieve your goals.