Throughout the state of Florida you can visit many developments where you will pretty much only see tile roofing. Tile roofing is so popular in Florida primarily because of their appearance and how strong they are when stacked up against other roofing materials, a much needed benefit for an area that deals with hurricanes. Tile for a lot of homeowners feels exotic, as it is not seen anywhere near as much in northern areas of the U.S., this also plays a factor in why people place more value in them. Let's discover in greater depth the reasons so many homeowners choose to go with a tile roof.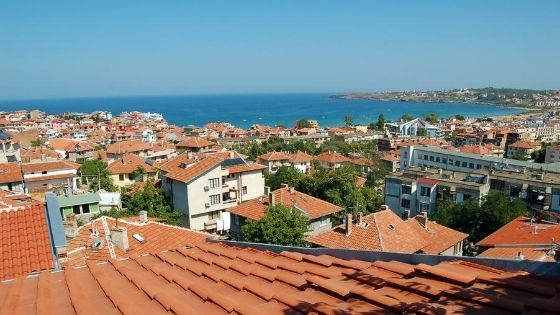 Aesthetic Appeal –
Remarkable, is a good word used to describe the appearance of tile roofing. Tile roofs are in many opinions the most beautiful type of roofing material that can be used. The ancient look of tile is remarkably alluring and calls back to centuries past emulating classical European structures.
Lifespan –
Tile roofing offers the most durability of any roofing material. Tile offers resistance to fire, insects, and performs very well in extreme heat. They are also immensely effective against the impact of hurricane-force winds. All these considerations give a tile roof the longevity of between 50-100 years. No other roofing material can outlast the elements like a correctly installed tile roof can.
Diversity –
With such a large amount of colors and styles of tile on the market it's no surprise designers love it. There are various types of tile such as Spanish tile, Marseille tile, true barrel tile, and another popular tile in south Florida being the fish like scalloped tile. Naturally there are more than the aforementioned, but the point is made, there is a lot of variety in the world of tile roofing.
Energy Efficiency –
Tile roofing has a high thermal mass, which in function helps the tiles do a better job of regulating the temperature in the home. As a result of improved temperature regulation most homeowners see a reduction in their monthly FPL bill.
Smart Investment –
The increase in home value by itself is worth the investment in a new tile roof, but when considering the value per year, tile is even more of a no brainer. If you opt for a new asphalt roof there's a good chance you'll be replacing your roof at some point in the future; and in Florida with hurricanes perhaps sooner. With an investment in tile, you'll more than likely never need to replace the roof, and if needed to it should be covered under insurance.
Hopefully you can see, there are multiple benefits to a tile roof replacement in Florida. Whether you are looking to increase the look of your property, or looking for strong protection against devastating hurricanes, a tile roof in Florida will almost always be a savvy investment. Between the look, overall year to year savings, improved energy efficiency, longevity and strength tile is the right decision.