Investing is a great way to grow your wealth as opposed to simply keeping it in a bank – it's a way for your money to make money. But when you don't have the time or commitment to spend hours doing research and looking up a suitable trading instrument to invest it, it can be difficult. Statistics show that many investors who go it alone and use their own strategies don't get successful results, especially when they're just starting out. Copy trading platforms like Zulutrade give you access to a number of beneficial features. Let's talk about these features in this Zulutrade review.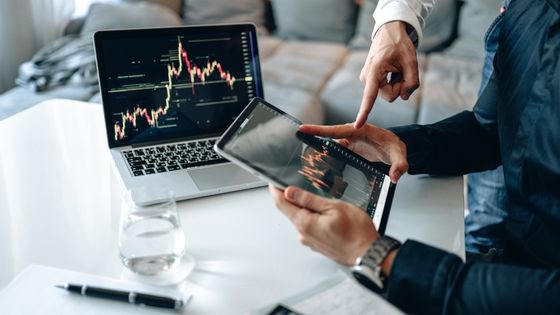 Instant Sign Up Process
For a new investor, there's nothing more daunting than a needlessly lengthy sign up process. It can instantly dissuade a user from signing up for a platform. That's why Zulutrade keeps it simple with a quick and effective sign up process that only asks for the essentials. Plenty of Zulutrade reviews talk about this aspect and how it ensured a much smoother start to their investment journey.
Once you're on the website, all you have to do enter some basic information, like your name, email address, and what payment method you prefer to use. Then, the site will take you to an account verification page where you'll have to provide some proof of identification. This is important to verify that the person signing up is actually you. It's a critical part of the platform's sign up policy that helps reduce the risk of identity theft.
Highly Secure Copy Trading Platform
When you're trying to make informed investment decisions and analyze the market, the last thing you want to worry about is a cybersecurity breach on the investment platform. You'll often hear about trading platforms experiencing data breaches due to inadequate security measures. Fortunately, the Zulutrade platform is highly secure since it uses state-of-the-art encryption methods.
Using https encryption, Zulutrade ensures that any data that goes from a user to the platform and vice versa is encrypted. This means that no one can read the information except for the recipient server. And in the event that data is intercepted, it will be unreadable. This reduces the risk of a data breach, and keeps confidential information safe. A major benefit of such a feature is that users won't constantly be looking over their shoulder because they're worried about a data breach. Instead, they can take it easy and stay focused on investing.
Highly Responsive Customer Support
Investing isn't a typical 9 to 5 job. Because the market is constantly changing and prices are always fluctuating, investors have to stay on their toes – ready to change their investment strategy in the event that market conditions change suddenly. In this case, the worst thing that can happen is a platform glitch or the server crashing.
Such technical issues can cause investors to miss out on crucial opportunities. Thankfully, Zulutrade provides users with impeccable customer support, so there are no concerns that go unanswered. You can reach out to their customer service team via email and get a quick response. And if you have any feedback to improve the platform, you can forward it to them as well. Unlike most other platforms, rest assured that you'll get a positive response.
Bottom Line
In a nutshell, Zulutrade is a competitive copy trading platform that gives users an edge over other investors. It does this by giving access to impressive features like a list of top trading accounts that you can follow for the best investment strategies. Moreover, it's a super secure platform that keeps user data safe and out of the wrong hands using advanced encryption protocols. Most importantly, it offers highly responsive customer support so you don't have to worry about your concerns going unanswered. All things considered, I like using this platform and recommend it to new investors looking to get a head start.