Office spaces are where the employees do their jobs, ideate and where most of the significant work of any company takes place. The better this space, the more productivity one can expect from the employees. Office furniture not only contributes to the aesthetics of an office but also works well for the better organisation and functioning of this space.
Earlier the offices in Australia used to take up a lot of space because of the individual desks and chairs, allotted to every employee. However, as the technological possibilities increased, these spaces have become more sophisticated and accessible at the same time. Offices space oscillates very well between the thin line of privacy and sharing simultaneously.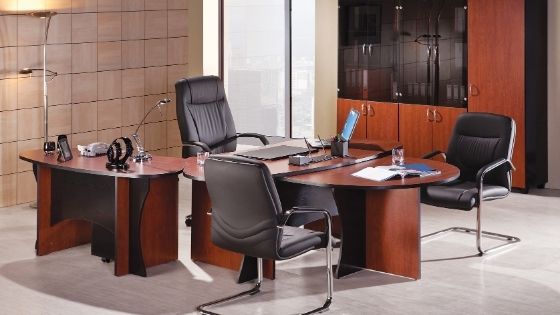 In this article, let us have a look at three must-have office furniture which can bring a lot of change in the office atmosphere.
Chairs
They are one of the most required pieces of furniture in every office. An average worker spends roughly 8hrs a day at work and the majority of that time is spent sitting at a desk. When sitting for so long, the choice of chair becomes a high priority as this is where employees are going to spend the most of their time at work. Therefore, when looking for office chairs Australia, the chairs provided must be comfortable for the employee and suitable to each of their needs. Enough padding for relaxed sitting and lower back support are two crucial features to look for while buying a chair for the office.
There are various types of chairs in an office that include meeting chairs, drafting chairs, ergonomic chairs, mesh chairs, training chairs and stools. They are available in various colours and types, according to the budget and requirements of the customer.
Desks
The corporate world demands desks of various types, according to the functions of each employee in the company. They range from individual corners to work stations that can accommodate more than five people. There are desks available for various purposes like conferences, client meetings, and even executive desks for people in the higher positions of the company.
One of the essentials is a standing desk, with a capacity to hold more than 70 kg. They are available in heights ranging from 720mm to 1200mm. Desks are very crucial in an office place because it can hold a lot of things. It provides the perfect working space for a person, be it to accommodate themselves or a laptop.
Storage Units
One can include various types of storage units as part of office furniture. They are available in different colour ranges, according to the aesthetics of an office. They are available with adjustable levelling feet with a clear sealant on vent cutouts.
Storage units include a bookshelf, filing cabinets, pedestal units and office cupboard. It is an essential thing to have these in every office, as it can save a lot of space and add to the value of the office property.
Conclusion
It is crucial to buy office furniture from a renowned brand for assured quality and value for money. A lot of brands have the provision for customised furniture designed for office spaces, be it a small or large business.
Other than furniture, it is necessary to have a communal space in every office for meetings and discussions, where they settle on their essential decisions.
An office should give the feeling of familiarity and a sense of comfort for productive work to happen. A cosy and comfortable cafeteria along with some plants, can add to the freshness and warmth of any office space.