What is a Staffing Agency and how it works?
It has always been a backbreaking job to look for work. If you were looking for a job a couple of years ago, you had to research job postings, write resumes and cover letters, interviews, and follow up with hiring managers. But the emerging trends and evolving technology have lessened the trouble of finding a job this way. The staffing agency or recruitment agency is an organization that finds the best-skilled persons and veterans and connects them with the companies that have current job openings.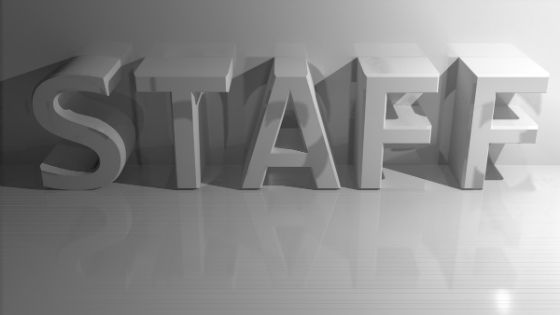 Be it IT, engineering, teaching, or any field: staffing agencies help you find the best possible match. Staffing agency for the entertainment industry is no exception.
Entertainment Industry is a massive industry that runs with the tireless efforts of its employees or staff, and it's always in search of skilled and well- experienced persons who can perform the best and come up to the expectations of their audiences.
There are many entertainment staffing agencies with lots of experience that connect media employers to professionals. Recruitment or staffing agencies provide:
Non-permanent staffing
Non-permanent to permanent staffing
Permanent staffing
Executive search services
A Staffing agency for the entertainment industry helps you find the right hire. The staffing agency gets involved in the recruitment process by providing the most relevant candidates' profiles and chooses the best performers who are ideal candidates for you.
If you need to hire personnel to assist you in production or technical staff, or technology experts, or cameraman, or any other staff related to your field: either on a temporary or permanent basis, the staffing agency delivers talent in your particular area.
Benefits of staffing agency in media or entertainment
Many employers look for freelancers, or temporary employees, or part-time workers to fill in their roles. It requires lots of effort and time to find the right candidates to fulfill the criteria. Staffing agencies, acting as the middlemen, are the best resource to find that talent fast and responsibly. There are countless benefits of collaborating with a staffing agency.
There are experts and specialists in the media staffing agencies who can identify the right and best talent for your work. They follow specific strategies and have some technological tools to facilitate hiring. You, as an employer, may lack all this.
Staffing agencies work on building and maintaining a web of skilled and experienced professionals. They contact online communities, run pages on social media to find talented candidates, and even host specific events to reach out to the desired and needed talent. It's a laborious task that you cannot do at your end alone.
Entertainment and media staffing agency can reach the relevant person faster than you as a person or company and makes this hiring process easy and fast. They have access to the right talent. They make you familiar with the sourcing tools; refer you to professional sites and platforms to help you find the best match in no time.
Staffing agencies relieve you from the burden of a time-consuming and tiring process of hiring. They provide you this facility to focus on the growth of your business without bothering about other matters. They take the responsibility of providing the best staff on their shoulders.
You have to spend lots of money to advertise your job and find the great talent. Media staffing agencies save your time and money and provide you qualified and talented candidates.
Recruitment agencies facilitate their employers in a way that they can observe the working behavior, habits, performance, and expertise of their temporary employees before offering them a permanent job. It cuts down on turnover. The employer can save his money by firing the employees without giving him a further extension in his tenure if he is not satisfied with his work.
Conclusion
Media staffing agencies have lots of experience going through resumes to provide you the best fit. Whether you need to hire technical staff, an audio engineer, a cameraman, a makeup artist, they have a pretty good idea of what expertise you need to make your production great. These agencies choose great talent for you so that you get the best out of them.