If you're a senior citizen looking for the best place to live in the USA, you've come to the right place. This blog post will outline the best places to live in the USA based on your needs and wants as a senior citizen. Whether you're looking for a quiet town with a low cost of living or a city with plenty of activities to keep you busy while you are retired, this post has you covered. So, without further ado, here are the best places to live in the USA for seniors.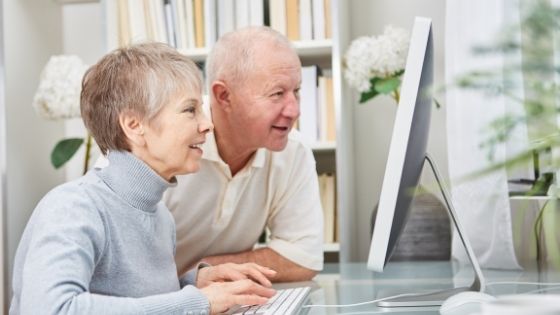 San Francisco, California
In this bustling city of diverse cultures, you can get a taste of just about everything. In San Francisco, you will be able to experience the arts and entertainment scene while also being surrounded by beautiful views of the bay and Golden Gate Bridge.
Myrtle Beach, South Carolina
Myrtle Beach is a popular tourist destination that features some of the best beaches on the East Coast. The city also includes many cultural attractions, including museums and an art district, which will keep you busy for hours.
Finally, Myrtle Beach has some excellent golf courses if you are looking to enjoy your golden years on the links.
Palm Springs, California
After you retire, why not spend your time around some of the most beautiful golf courses in North America? Palm Springs has 19 championship golf courses designed by famous names like Arnold Palmer and Jack Nicklaus. If it gets too hot, this city also features more than 100 public tennis courts. There are also plenty of hiking trails and bike paths to keep you active while you enjoy your senior years.
The cost of living in Palm Springs is high, but the city also offers some excellent free entertainment, such as concerts and plays. It's a great place for seniors who love to be active.
Iowa City, Iowa
Iowa City is an excellent choice of place to live because it has a low cost of living while also offering plenty of activities, including theater programs and museums.
Although the weather can be unpredictable, there are plenty of indoor activities to enjoy when it starts to get cold. There are lots of senior resources, including plenty of care homes and assisted living facilities if this is something you are interested in exploring as you look after your health in later life. If you're looking for a peaceful retirement with plenty of activities to keep you busy, this is the perfect place.
Nashville, Tennessee
Nashville is a wonderful place to live if you are looking for an active retirement. The city has plenty of activities, including arts and theater events, festivals, recreational centers, marathons, and the Titans football team, which you could become a supporter of.
There are also several colleges in Nashville that will ensure that new people are always moving to the city; this will ensure that you never get bored.
Finally, Nashville has a lower cost of living than many other major cities in the USA, which is perfect for saving that retirement cash.
Washington DC
If you are looking for an urban community with tons of activities and opportunities, you can't go wrong with Washington, D.C. Whether you're interested in exploring museums or catching a Broadway show at one of the local theaters, there is always something to do in the nation's capital.
Washington D.C.'s Central Business District has some of the highest concentrations of entertainment, museums, and theaters in America. Finally, Washington DC has a growing senior population with generous benefits for seniors, including discounts at various stores and restaurants around town.
Raleigh North Carolina
Raleigh, North Carolina, is a great place to live because it is close to several colleges and universities. This means that the city's housing market is very strong, and you will have little trouble finding a nice house at a good price.
As an added bonus, Raleigh has a low cost of living and some excellent senior resources, including homes for seniors and care facilities. When considering places to live in the USA, Raleigh should definitely be on your list to consider; it has loads of activities for retirees, great weather, and lots of people to interact with.
Lubbock, Texas
According to the 'Best Places to Retire' list compiled by U.S. News & World Report, Lubbock is the best place in the USA to retire to.
This city has a very low cost of living, great medical facilities, and several recreational activities, including golf courses and outdoor trails for hiking and biking.
The weather in Lubbock is very pleasant, and it never gets too hot, which makes it a wonderful place to live for seniors who don't like the heat. Finally, thanks to several universities and colleges, there will always be new places popping up around the city that you can check out.
Sioux Falls, South Dakota
Sioux Falls is an excellent choice if you're looking to retire in the Midwest. The city has a low cost of living and some wonderful cultural attractions, including museums and art galleries.
It is impossible to run out of activities to do in Sioux Falls; this city has several recreational facilities like golf courses, swimming pools, and parks. Finally, Sioux Falls has some excellent senior resources available to help retirees meet new people and enjoy their golden years.