Finding the right bra is essential for any woman. The fit can make or break the outfit. If you use a bra with the right fit, you will feel comfortable and unrestricted throughout the day. But if you will put on an ill-fitting bra, moving properly would be a challenge. While there are plenty of bras available in the market, curvy women usually find it hard to look for plus-size bras that look and feel good when worn. They usually have to compromise their style to find something that fits.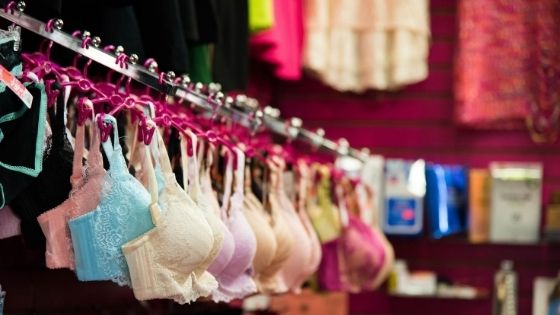 If you are included in the group of women who find shopping for plus-size bras a challenge, here are several tricks that could help you get the right size for your body.
Trick #1: Know Your Correct Measurement
Before you purchase new pairs of plus-size bras, you must have an idea about your body's measurement. Those who intend to shop in stores may experience getting a complimentary personalised fitting from the sales clerks. But if you have to buy the bra online, you can measure on your own using a measuring tape.
For proper measurement, you need to wrap the tape around the smallest portion of your ribcage while wearing a bra to get the band size. Then get your cup size measurement by wrapping the tape around the fullest part of the breast then subtract it from the band size. The difference from these measurements will tell your cup size. You can consult with the online shop's bra size calculator to get the exact measurement for your ideal bra.
Trick #2: Find A Bra With Good Shoulder Support
The best plus-size bras always come with wide shoulder straps. It helps in providing the right support for the breast. If the strap is too thin, it cannot uphold the weight of your breast. But if you will pick a bra with wide shoulder straps, you can avoid feeling uncomfortable and get rid of unwanted digging on the skin.
Trick #3: Round Up Measurements For Uneven Breast Sizes
It is usually common for a lot of women to have one breast bigger than the other. If the difference in the size is very significant, it may cause a problem when shopping for plus-size bras.
To make sure that your bras will fit you properly, you need to base the measurement on your larger breast. You may fix the uneven appearance by using bra cutlets on the smaller breast. It will also help if you will invest in plus-size bras with removable pads to fix the problem. You only need to take off the pads on the bigger side to make both breasts look even.
Trick #4: Shop For Bras Depending On Your Purpose
There are plenty of bra styles available online and in stores today. But not all bras are created equal. The design of these bras is made specifically for different purposes.
If you intend to live a more active lifestyle and plan to do a lot of workouts, you need to invest in sports bras that can minimise the movements of the breasts during your strenuous physical activities. If you plan to attend different formal events where you need to wear strapless or other unusual necklines, you can look for a convertible bra that you can adjust the straps to fit different styles. For lounging at home, you can wear a bra without an underwire for the ultimate comfort.
Every woman must invest in bras with the right fit. As soon as you know how to shop for a bra with the best fit for your body, you can start exploring different styles without worrying if it will look good and feel good on your body. So always keep all these tips in mind, so you do not need to wear painful, skin-digging bras anymore.