Do you want to lose accumulated belly fat but cannot seem to achieve your goal even if you diet and exercise regularly? Then you may need to get a cryolipolysis treatment to remove your unwanted fats permanently. Cryolipolysis is a revolutionary fat reduction procedure that is gaining a lot of popularity.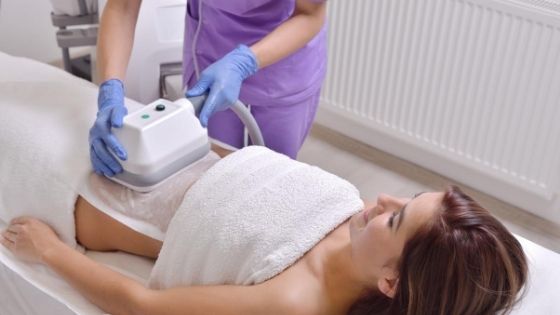 What is Cryolipolysis?
Cryolipolysis is a non-invasive and non-surgical method of using the latest in cooling and heating technologies to reduce unwanted fats in targeted areas. Cryolipolysis literally means fat freezing. The principle behind cryolipolysis is that fat cells are more susceptible to damage and death due to cold temperatures as compared to other cells of the body. When fat cells are subjected to cold temperatures, the cells break down and die, the body will, therefore, eliminate the dead fat cells from the body through the different excretory systems of the body.
Although not as effective as liposuction, which involves the removal of large amounts of visceral fats through plastic surgery, cryolipolysis can effectively remove 25 to 40 per cent of fats per area. Cryolipolysis is an effective fat reduction procedure where 97 per cent of patients will see significant results with just one treatment.
Where Can You Get Cryolipolysis Treatments?
Cryolipolysis is a medical treatment which means that you can only get this treatment from leading doctor-led and TGA registered clinics in Australia. Cryolipolysis or Fat Freezing is a very popular fat reduction procedure with more than eight million treatments performed across the world as of date.
Why Get Cryolipolysis Treatments?
Cryolipolysis treatments may lead to permanent fat reduction and are great in addressing body concerns such as muffin tops; love handles, beer bellies, saddlebags, back fat, and chicken wings.
What Happens During Cryolipolysis Treatments?
Cryolipolysis freezes fat cells. When frozen, these fat cells will die, and the body will recognize them as waste and will work to remove them. However, while the actual freezing and killing of the fat cells can take from 35 minutes to 4 hours, it may take the body anywhere from three weeks up to three months to get rid of these dead cells. The best results from a Fat Freezing treatment may be seen after three months post-treatment.
What are the Benefits of Cryolipolysis?
Since fat cells are removed permanently, it means that a flat stomach from a cryolipolysis treatment may be a flat stomach for life as long as you switch to a healthier and regular diet and exercise program to prevent the buildup of new fat cells.
Cryolipolysis, however, does not target the visceral fat of the body and is not a weight-loss treatment. Cryolipolysis may only reduce the amount of fat. A patient's overall health, however, will depend on how the patient utilizes the fat reduction to switch to a healthier diet and lifestyle.
How Do You Determine If You Are a Candidate for Cryolipolysis?
Medical doctors will not recommend cryolipolysis for patients who are significantly overweight or obese. However, if you are within two-thirds of your normal weight and have soft pinchable fats areas, then consider cryolipolysis.
Are There Side Effects to Cryolipolysis?
The most common side effects post-treatment may include redness, bruising, swelling, and numbness of the targeted skin area. However, these side effects will be gone within several weeks post-treatment. There has not been any evidence yet of any body-wide side effects.
Take note that if you ever wanted to get a cryolipolysis treatment, that you should get one from trusted doctor-led clinics.