Freezers are essential for many commercial business owners, particularly restaurants. You can store all your food items, allowing them to stay fresh for a prolonged time. Although different types of freezers are used in business, the commercial upright fridge freezer is very much in vogue. In a nutshell, upright freezers are most commonly utilised because of their many benefits. After all, it has a high capacity and helps you save your floor space. Even if you have a small kitchen, you can adjust the freezers without hassle. Since they are beneficial for your business, you must immediately settle upon purchasing them. But picking the right commercial freezer for your business can be overwhelming and challenging. Hence, you will have to consider a few factors before investing in them. If you continue reading this article, you will learn more about those factors.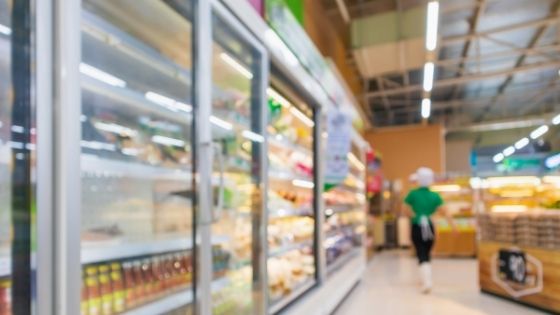 1. Size: You have to consider the size of the freezer before purchasing. Although it doesn't take up much floor space, you will require a suitable one for your kitchen. So, you must measure the ceiling height where you will be placing your freezer. Generally, the upright freezers come at the height of at least two meters. When it comes to the single door models, they measure smaller, up to 600×600 millimetres. If you prefer double or triple door models, the measurement will slightly increase. Hence, it is recommended to check the size to attain sufficient floor space. As a result, you can move around comfortably and freely in the room with the freezer.
2. Storage capacity: The freezer must have enough capacity to store food and beverage items. Well, the space inside the refrigerator will depend upon your needs and wants. So, apart from checking the size, it is crucial to check its storage capacity. When you search for it from online stores, you must check the exact measurements. It will give you an idea of the right amount of space required inside since you will be well aware of the storage capacity of food and beverage items. The capacity of the single-door models is about 300 to 600 litres, whereas the triple-door models rise to 1000 litres. But what if you purchase the one that doesn't fit your needs properly? You will have to return it back to the retailer. So, you must thoroughly evaluate all your options before deciding on the right choice.
3. Consistency: The consistency factor varies depending upon what you will store in the commercial upright fridge freezer. Generally, the prime compartments remain in a range of a few degrees below and above the chosen settings. But few users prefer extreme consistency and accuracy. For instance, freezers with low temperatures or partial thawing won't suffice to store ice-creams. Hence, you can look for consumer reports and research field tests to learn about more consistent freezers. You can search for models with specific settings of temperature you require and buy them from online stores.
4. Energy-efficient: Many freezers take up a lot of power and energy, increasing your energy bills. As a result, it can be demanding to run the business as the expenses and costs increase. Hence, when you choose an energy-efficient fridge freezer, it means that your energy bills will decrease tremendously. While searching for this freezer, make sure it comprises features like additional insulation and self-closing doors.
5. Temperature alarm: In order to prevent the loss of food, you can look for temperature alarm freezers that warn you when the temperature rises. As a result, you will be able to maintain the temperature as it must be.
Conclusion
Choosing the right commercial upright freezer can be daunting. However, you must consider the factors mentioned above and narrow down your choices. You will surely land up with the best refrigerator and help your business with this investment.