If you dream of working from home, an online business might be a way to earn an income and be your own boss. Thanks to the internet as well as smartphones, it's easier to run a business from virtually anywhere than it's ever been. Here's how you can get started.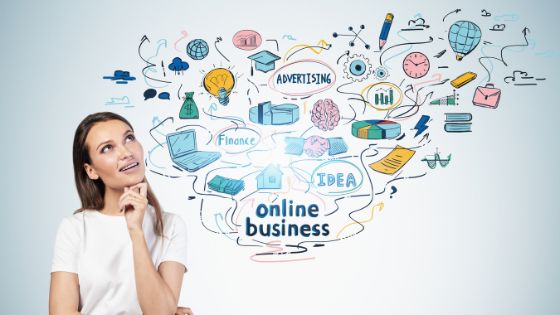 1. Build an Online Presence
Most people these days look for goods and services online, meaning you'll need a website as well as an online marketing strategy. You'll need to think about email marketing and advertising on social media as well as creating content for marketing purposes. If you find this bewildering, look for a good lead generation business to help you.
B2B lead gen benefits include generating sales and bringing in much-needed revenue. You need qualified leads who eventually become customers. A healthy business has a marketing strategy that's implemented daily to ensure the business continues poring in.
2. Study Your Competition
If you hope to have a successful business, then you need to offer a product or service that is unique from what everyone else is offering. That means studying the competition. What are they offering? Is there a niche of customers who are looking for something specific that you have to offer? You don't need to find a product for a huge market. All you need are the right number of customers who are excited to buy what you have to sell.
3. Protect your Business From Hackers
You don't want hackers stealing from you, or worse, taking your customers' sensitive information, so protect your online business. Choose an internet provider that's secure. Update your anti-spyware programs regularly and encrypt your customers' data. Make sure only your most trusted employees have access to critical data.
4. Guard Your Online Reputation
Negative comments can hurt your online reputation. Many people won't do business with a company that has negative reviews. You need a strategy to protect your business, including creating dynamic and positive content along with search engine optimization and reaching out in a strategic and positive way. You also need a way to rebuild your reputation if you do get negative online content.
5. Know When To Hang in There and When To Quit
It takes time to build a business. Expect it to take up to three years or longer before you see a profit. Keep working at it until your company is a success. Come up with a list of short-range and long-range goals. Focus on meeting one goal after another and celebrate small successes.
At the same time, don't be afraid to change tactics if something isn't working. If an idea isn't bringing in the returns you expected, be willing to give it up and move on until you find a strategy that is successful.
To start up a business and run it successfully, you'll need to develop a number of skills and be willing to learn a wide range of new things. You'll be working long hours to make your business a success. Your reward will be a great income and the freedom to live life on your terms.