Men's jewelry has changed a lot in the last few years, and what is considered stylish has also changed. Stylish men wear rings, watches, cufflinks, necklaces, tie clips, mens bracelets, and earrings in the office, on the beach, and even buying groceries.
If you are looking to buy trendy and stylish jewelry, it helps to know what you are looking for and where you can find it. If you want to buy something special, whether it be cufflinks, casual everyday jewelry, a classic, diamonds, or something unique, you need to know where to look.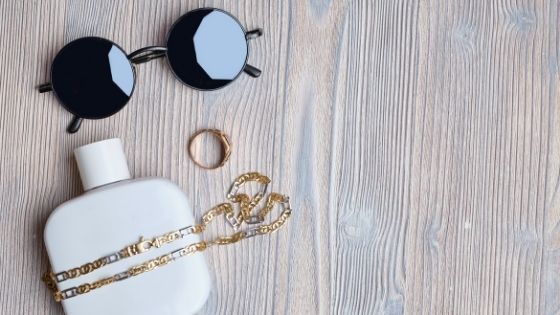 Here are some recommended jewelers to check out for all of your jewelry needs:
Armenta
Armenta offers a collection of rugged styles of cufflinks, rings, bracelets, and necklaces that resemble bits of history. These masculine accessories put a modern twist on the classic tales of the knights of the round table.
Armenta jewelry features 18k yellow gold, 14k rose gold, diamonds, and various colored stones, among other desirable, stylish materials.
Azuro
Azuro is a company that specializes in beaded bracelets for men. This unique company had gone against the norm of making unisex bracelets and focused on making styles specifically for men. They also offer a selection of cufflinks and stack stone bracelets.
Some of their featured products include chakra bracelets, healing gemstones, and gold, silver, and stainless steel spacer bracelets.
Deakin ; Francis
Deakin ; Francis, also known as, D;F have been around since 1786 making handcrafted, one-of-a-kind cufflinks. They offer a wide variety of other stylish accessories for men, including signet rings, tie clips, and bracelets, but they are most famously known for their custom cufflinks.
Cufflinks can be customized with gold, silver, enamel, and other materials. They can also be engraved and include movable parts for an extra unique twist to the custom designs.
If you are looking for a set of cufflinks shaped like a helicopter with a spinning propeller, a fish with a moving head, or a colorful flag to represent your country, D;F is a great place to start looking.
Miansai
If you are looking for modern and eloquent jewelry that is perfect for everyday wear or a fancy office dinner party, Miansai is a great brand to check out. They offer a collection of minimalistic and elegant bracelets, rings, chains, cufflinks, and more.
Sometimes, less is more, and Miansai is the perfect example. If you are shopping for yourself or a man in your life who likes to keep it simple, start with Miansai.
King Baby Studio
If you are seeking something a bit edgier with a unique vibe, King Baby Studio's handcrafted jewelry will make you feel like a rock star. Many of their pieces feature skulls, bones, daggers, and crosses.
Sterling silver and gold paired with black beads and various colored stones will let you show off your edgy side while completing your look in a bold way.
Time to Shop
Whether you are looking for a set of classy cufflinks, an edgy necklace, or a unique beaded bracelet, men's jewelry is a must-have accessory for any stylish man.