The famous hut-shaped-roof pizza chain – Pizza Hut has been serving freshly-made dough for over six decades. With tons of unique flavors, delicious toppings, and crust options to choose from, Pizza Hut is undoubtedly one of the leading food chains in the world. However, just like any other business, the fan-favorite pizza house was once a start-up before it became the Pizza Hut company that we all know and love today.
Pizza Hut did not just become successful overnight. It took the company and its founders time, effort, hard work, and even borrowed money to get to where they are now. From a small rented-out restaurant to the world's second-largest chain in the fast food industry, Pizza Hut has come a long way.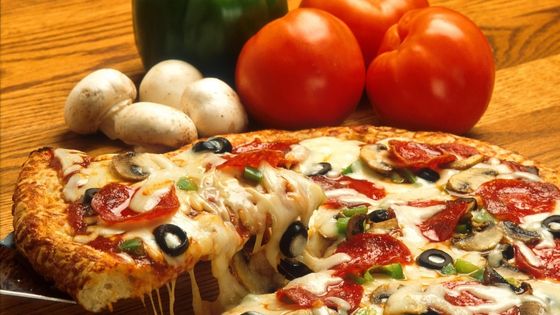 How the Brand Came to Life
Brothers Dan and Frank Carney, along with their business partner John Bender founded Pizza Hut back in 1958 while they were still in college. A friend of theirs suggested opening a pizza parlor, and they agreed that the idea could be successful. They opened the first branch in their hometown in Wichita, Kansas, United States. They started with a capital of $600 which they borrowed from Dan and Frank's mother.
With the borrowed capital money, the founders bought second-hand pizza equipment and rented out a small building. The first-ever Pizza Hut branch was located in a small rented-out building at 503 South Bluff in downtown Wichita.
Behind the Iconic Name
The pizza parlor was eventually named "Pizza Hut," which just happened to fit on the restaurant building. Since the outdoor signage only had room for eight letters, the founders thought of the most basic name to put on it. That simple name eventually became the most iconic restaurant name in America.
The Whirlwind Success
On the first night of the opening, the founders had an excellent marketing tactic of giving away free pizza to attract customers. Then after six months, the second branch in Kansas was opened. Within a year, there were six Pizza Hut restaurant branches and started franchising. Today, Pizza Hut serves pizza pans in more than 100 countries with over 18,000 branches worldwide.
The red-roof restaurant makes pies in neighboring countries such as Mexico and Canada, going as far as Singapore and Mongolia. With this many branches, it's no surprise that Pizza Hut uses 300 million pounds of cheese in a year, making it one of the largest cheese buyers in the world.
In 1971, 23 years after it was founded, Pizza Hut became the biggest pizza chain in the world, according to the number of restaurants and sales. Then a year later, the pizza giant gained a listing on the New York Stock Exchange. Pizza Hut then achieved a million-dollar sales week in the US market for the first time.
The Secret Formula to Success
It is no secret that Pizza Hut uses only the freshest ingredients for all its pizza toppings. Each pan pizza is baked fresh to order, ensuring the satisfaction of every customer. Aside from freshly-baked dough, Pizza Hut is committed to providing excellent customer service, cleanliness, and value.
A good attitude is one of the requirements in working for Pizza Hut company. All crew members must know how to handle customers, answer questions, and provide service that delights customers. They are trained to treat everyone who comes into the store with respect, courtesy, and enthusiasm.
Continued Customer Satisfaction Through the Years
Even after becoming known in the entire world (or even the universe after its successful delivery to space in 2001), Pizza Hut never stopped providing top-notch service like no other brand. With more than 5,000 operating branches in 1989, the pizza parlor started its delivery and carry-out services to be more accessible to everyone.
In 1994, Pizza Hut offered online ordering before it was even a thing through PizzaNet, developed in partnership with The Santa Cruz Operation. It is a computer program where users can place orders via the internet. The site is still up and running, so you can still use it to make your pizza orders!
Pizza Hut as We Know it Today
At present, Pizza Hut is the leading pizza company in the world. Everybody's favorite pizza place has come a long way to be where it is today. With consistent effort and passion for serving delicious and fresh pan pizzas and providing top-notch customer service, it is no wonder how Pizza Hut became the company we know today.