If your first application for a personal loan gets rejected, don't feel too bad. You are not the first person to experience this setback. You can always re-apply for a personal loan and better your chances of getting funds in the second attempt.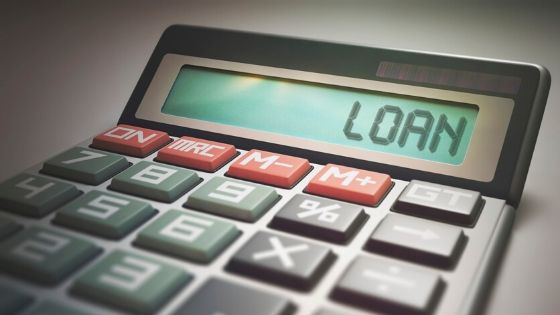 Why re-apply for a Personal Loan?
A personal loan is an attractive option to generate instant funds. You can put the money to use for any purpose you wish. Personal loan online application makes this loan easy to apply and quick to avail. You can know your eligibility by using the personal loan eligibility calculator available on the lender's website. A personal loan is an unsecured loan, and hence, you need not pledge any collateral to get it.
Once your application for a personal loan gets rejected, you become more cautious when applying again. There are certain things which you should know before re-applying for a personal loan. Here are those points for you to consider.
• Analyze the reason for the first rejection
It is the most crucial thing which you must consider before re-applying for a personal loan. Analyze the probable reasons for the rejection of the loan application during the first attempt and try to rectify those factors. In most of the cases, the reason for rejection is either poor credit score or low income.
• Verify your credit report
Credit report verification is very crucial as it can throw light on the cause of your first loan's rejection. Your credit report is available on the website of CIBIL. You can get your credit report by paying the necessary fees and providing your details. Once you get this report, review it carefully and check for any mistakes. If you find any error or discrepancy in this report, make an immediate request to CIBIL to correct it and update at the earliest. An updated and improved credit report can be a great help to avail a personal loan.
• Improve your CIBIL score
A poor CIBIL score could be the main reason for the rejection of your first loan application. Before making a second attempt, you must try to improve your credit score. A low credit score can be due to late EMI payment, a default in loan repayment or delay in credit card bill payments. Try to rectify these by making timely repayment of all your dues. It will move your credit score in the right direction.
• Reduce your liabilities
A lender will always keep an eye on your debts while processing your loan application. Higher the commitments in the form of loan, over-draft, or delay in credit card bill payment, lesser are your chances of getting a loan. These things increase your debt and reduce your repayment capacity. Try to minimize your obligations or liabilities and then proceed for re-application for a personal loan.
• Keep your credit request to a minimum
It is advisable not to make multiple attempts at getting a loan. It reflects credit hungry behaviour which will go against you. Evaluate your eligibility with a personal loan eligibility calculator and once you find yourself ready with all the necessary documents, go for re-apply.
• Prefer online application mode
Online application mode will make the whole loan application and approval process quick and hassle-free. You will also be able to compare offers of various lenders and select the best available option.
Re-application of a personal loan is an excellent idea provided you keep these points in mind before attempting it and try to follow them correctly.