Excellent customer service is the key to success in any aspect of many businesses. Healthcare is no exception, improving it in healthcare can be done in so many ways, in this guide we will be breaking down the improvement process into 5 easy steps so that the customer experience overall will be nothing but excellent.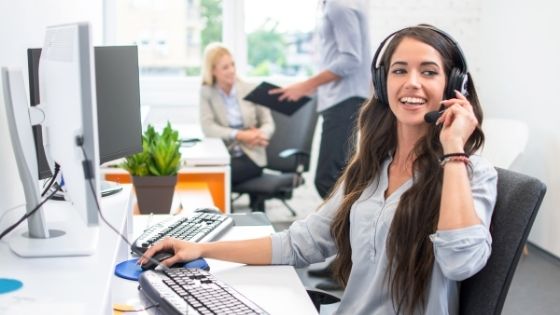 Code of Conduct to be Enforced on All Levels
A code of conduct is essential for any company to operate properly. This is a set of expectations that are expected to be met by each of the active staff. Healthcare is a very sensitive industry, and a strict code of conduct must be enforced when it comes to how they handle patients and customers alike. Rules of engagement are essential when building a code of conduct, these rules dictate how each employee should interact with patients and customers, any defiance to the code of conduct is subject to reprimand and corrective action. The code of conduct is not built to strip the employees of their freedom, but it is intended to guide each employee on how to behave when interacting with others in the workplace.
Creating and Running a Training Process for All Healthcare Employees
A training process must be put into place for new and current employees. Training on how to handle different types of customers while maintaining excellent customer service is very important in the healthcare industry. Running training courses or requesting training is a norm for any industry. The training involves de-escalating situations that involve irate customers and patients, how to communicate clearly to different types of people, and how to properly direct any interaction seamlessly. In healthcare, you may request training of this kind if your company does not currently provide this type of course. Learning is a never-ending process, and customer service can always get better.
Getting Customer Feedback
Ask the customers for feedback. Knowing how each customer's experience was while interacting with you or others is essential for improvement. Finding out what exactly you can do to make their experience better can point you in the right direction towards never having negative feedback again. Providing surveys that your customers and patients can fill out is a good way of collecting data for improvement, once the data is gathered make sure to spend some time to review common points of improvement and work on those areas accordingly.
Employee Feedback
Finding out how your employees feel about every interaction and how they deal with interactions is important too. By identifying and recognizing the experiences of your employees, you can easily create a course of action to improve the customer experience. Asking employees and healthcare professionals how they deal with certain situations is also an opportunity to recognize the best practices to handle different situations.
Maintaining Excellent Service
Once you have run improvement plans and notice the change in the quality of the customer service for the good, make sure to monitor progress and make sure that your employees can keep this up. Healthcare requires a high level of customer service since you will be dealing with different stressful situations every day, in case of the quality of service dips again, you can always run another training session to realign the service again.
After reading this guide, you have all the essential steps to improve customer service in healthcare. Treating patients and making sure their experience with you is excellent can positively affect your business and open up opportunities. Positive feedback travels very quickly and can broaden your market and ≡improve how all customers see your industry.